Ever heard about Tetris this game? I started to play this since I was still in six, or younger. I'm still remember the time me and my sister first got our game-boy, and we have this game in it, the easiest game that we knew, we snatched to play it. Laugh Out Loud. And now, I have this game again in Facebook, the Tetris Battle. They have the new feature, so called - Old Navy. I have a try on it since I play infrequent now. This is how it looks like for the new feature: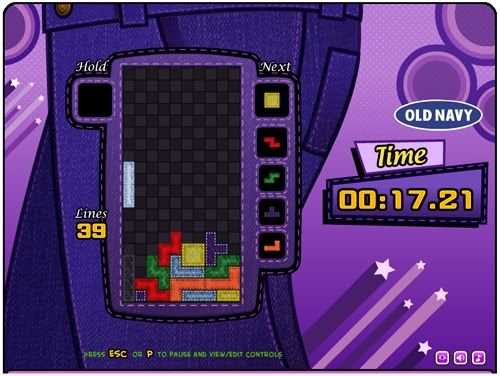 The denim style, even the tetris cube also in different denim color. Quite impressed by the idea, and nice song is playing along while you play this game. It's quite a easy game if you want to wear down your time; Jayne said it looks like my spectacle's case, in denim also.
. . . . . . . . . . . .
Cucumber vs balsam pear, had struck a deal with someone. So, I guess from now on, I force to eat the cucumber whenever I see it.