This is the prolong post I procrastinated for days, a short one because I have a poor internet connection due to some problem now.


. . . . . . . . . .


It was something new for me when I first heard of the FGS Dong Zen Temple; FGS is a short form of Fo Guang Shan (佛光山东禅寺).
Lot of things to see including statues and great lighting during the night, I got the chance to go over in this CNY.
This temple wasn't easy to locate for those who doesn't have a good sense of direction, I mean me, yet I manage to remember the path.
Felt the peace when I stepped inside the temple, my mind was clear for a moment.


| Orchidaceous and the Hexapod |
Less talk, whoopee more, and photos were definitely the most. Yet time was not enough for us to view all the places. We didn't got to snap photos at another places which displayed all the Chinese zodiac, what a grief.
Lights and statues fully cram the temple, somehow I felt it looks like the Lights Wonderland at I-City, Shah Alam, or even better.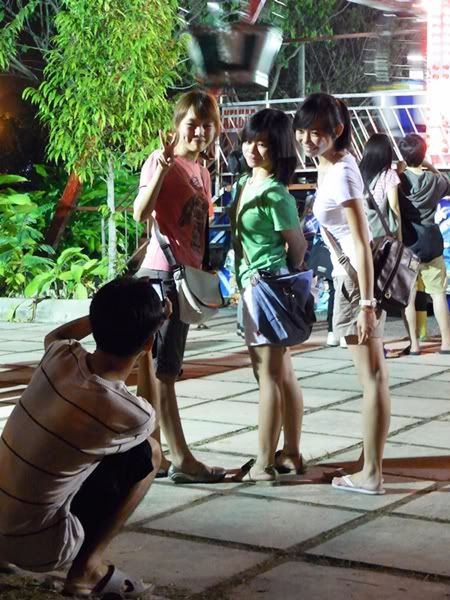 Wanted to show the Ferris Wheel yet I heart this piece of photo from Riko more, you can still peep a little part of it at the back.
Not much photo sharing here, I'm lazy like usual :)
. . . . . . . . . .
Fling the coins into the pots and wish for the best.