It's been late in night, I dozed off and woke up on time when my little Tehooo came back from her one day trip to Malacca.
She bought us the famous mille crepe, a French cake made of many crepes layer; from
Nadeje Cake House
.
The first time I came across with mille crepe was at my sister's 24th birthday; we ordered one French Vanilla flavored mille crepe with Dark Chocolate Shavings as the topping from
Humble Beginnings
.
So I'm preferring the mille crepe compare to the normal cake, not to say I'm picky, I just don't like the cake with lots of cream.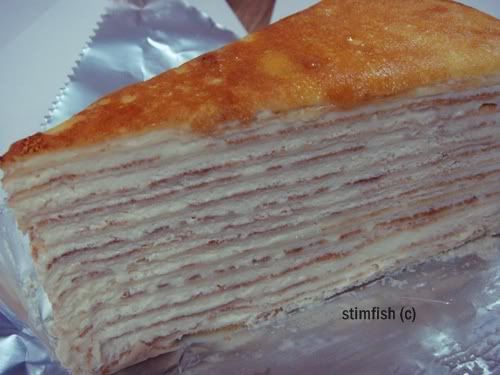 Feel blissful in this wee hours, thank you for the treacly mille crepe. :)