Traditional chinese cookies during CNY are the must-have item; friends and relatives are serve with these cookies when they visit you.
My house got variety of cookies, yet I didn't taste every one of it; no time for that, also I scare I ate too much.
I'm so lucky to have these cookies over here, my housemates brought some of it to share with us, not to forget the Bak Kua.
Gain weight during this holidays? Say NO.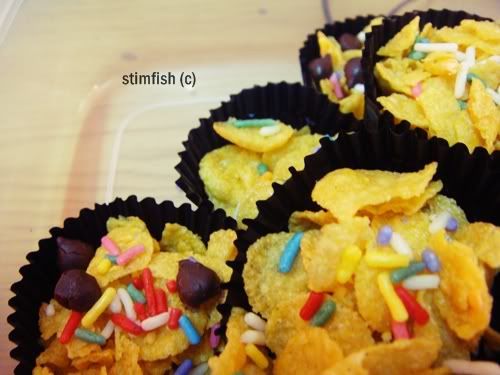 | Honey Cornflakes Cookies |
One cannot think well, love well, sleep well, if one has not dined well. -Virginia Woolf-
. . . . . . . . . .
I just came back from Dong Zen Temple, tiring night I had; stay tuned for the post.