A day out with family before the chinese new year eve; I still remembered the time we went out exactly on chinese new year eve, headache with the jam-packed road, that's why we won't try another round this year.
Sister wanted to buy the shorts that she eye covetously for times, finally bought it after my entice. *Laugh out loud*
Bang into my secondary schoolmate, Qian Ru. Talked for awhile, so nice that she still can recognize me after all these years.
Just simply chose a place to get a bite for our dinner. Decision-making phobia again.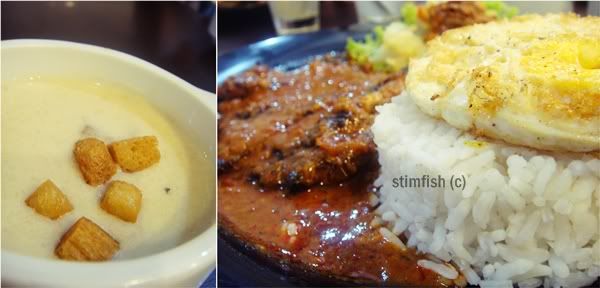 . . . . . . . . . .
The progress is slow without my help, unlike the night before; still, add-oil for all this.
:)