Finally, went to sing k with Michelle
Kinda enjoyed, and we sang for 4 hours until we barely lost our voice
Brought her to
Haagen-Dazs
her first time and it didn't failed you right?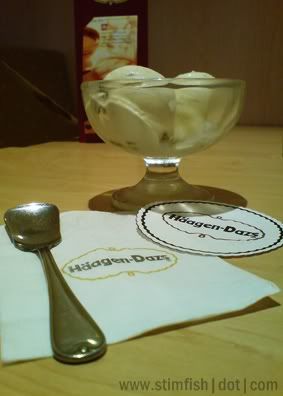 Macadamia Nut and Rum Raisin
the latter is my all-time-favorite, is it because of the taste of rum?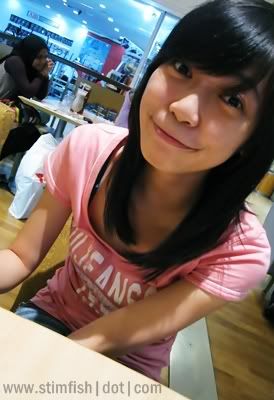 credit to Michelle for this photo
my hair grow longer and longer but with slow speed
am I suit long hair or short hair?
* * * * * * * * *
* * * * * * * * *
We helped Michelle to dye her hair
the color is nice and we love her new look