Officially finish my first part of final.
It's so nice to have 13 days to study for my next 2 papers,
I need to use it correctly.
Hope that I can do well in the coming papers.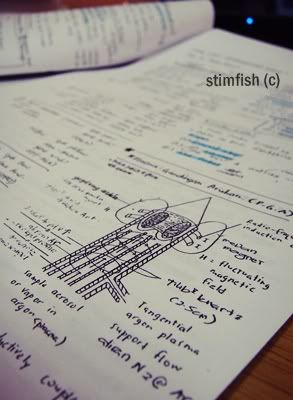 | Chemical Instrumental's Notes |
Please, let me pass this paper.
Okay, don't talk about the sad thing anymore.
I guess I'll rest my mind for 1 day,
quote from Michelle:
Tonight I can online without the feel of guiltiness
So, any plan for tonight?
I feel that I love my blog berry much