Ever think that: who are you and what you really like to be? I had, I have to think. Too many questions pop out since the day I finished my study, working or continue to get higher education? Which one you prefer? If continue, what do I want or I should say what field is fit for me? I don't feel to get any closer with science thing, okay, maybe not chemistry, too much for me, and I think I can't really handle it. Can I soar over the sea? Or I should just stay over in this little pond?
I said before, I like something, but people always do better than me, I think I just need some self-confident, I totally lack of this. How?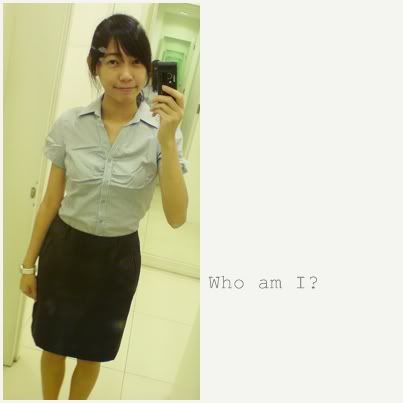 So, I prefer office work than lab work, I can wear like this. Chuckle.
. . . . . . . . . .
Stand at my place, and you'll know why I worry that much.