This day is the reason why I didn't had Monday blue a day before, we are off on Wesak Day! Went out shopping with sister instead of staying at home to have a good rest. Were totally ran out of energy and I knew I need some food to heal me. Went to
J.L Gourmet Cafe
located in Prangin Mall to have our dinner, no other places to choose with; and I really miss their mushroom soup.
That's the legendary mushroom soup, you will keep on cast back the taste of it.

My Chicken A la King with rice and sister's Baked Chicken Lasagna.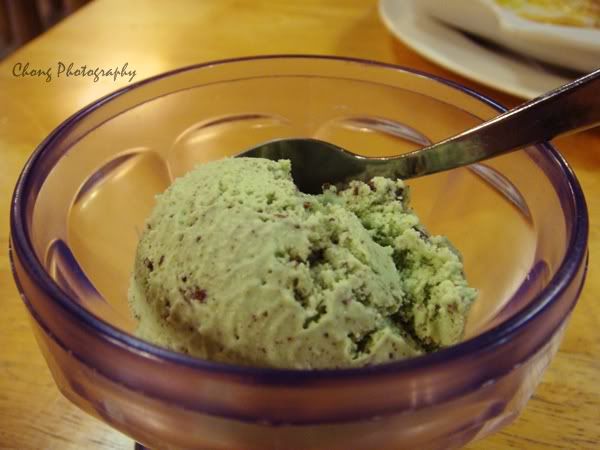 Mint flavored ice cream as our dessert, not to forget our hot green tea.
One good thing about the restaurant is, they didn't charge us on the taxes, just pay for the food and drinks you had,
thumbs up
. Sister couldn't find any nice shoes for her wedding, and I didn't bought any dresses which I planned to have one. I heart vintage style now.
This is my only booty of the day, rosy white belt.
Bought the cafe Mocha from Starbucks and when I on my way to pay the bill, the barista in a jubilant tone, told me: Miss, congratulation! You are the lucky customer of the day, you'll get a free tall beverage on the next visit to any Starbucks cafe when you show them this receipt.
Excited
. I done the survey online and got myself a beverage ID then, so a free beverage is waiting for me now.
. . . . . . . . . .
I want to have a perfect day with lots of sunshine and someone special like you.