Started my day with Subway to spice up my lovely Sunday at the Gurney Hotel there. Brought my Starbucks tumbler to claim the free beverage as well, the ice latte.
Slurp
. Penang Bowl with Chuk Leng later, will go there again with the gang, another league between us again? Can't wait for that. Were not playing bowling for quite a time, but I'm glad that I still can play well today.
Jumping up and down
.
The highest score for the day was 136, broke my own record; now I'm trying hard to get over 150. Guys beside our lane were definitely got shocked when they saw me had some strike in the game. So proud to see them clap for me when I back to my own place.
Big grin
.
What's next? Here we go. Nando's at Queensbay Mall.

Peri Soup and Bread, Portuguese Salad with hot peri-peri chicken and quarter mild peri-peri chicken with two sidelines; hot peri-peri is a little bit too spicy for us, I'll only go for the mild one next time. Met up with Chee Yang and friends, the bowling gang, and had some chit-chat with them in the restaurant. Daiso is open in the mall now, and I bought something hearty there, will visit there again soon.
Got ourselves a free member card from Genting Singapore this afternoon, we were so excited about the lucky draw, because one of the gift is Universal Studios Singapore tickets. But all of us were only get the mystery gift from them; stood there to see people got their draw, same result as us. I think the organization did made some tricks with the lucky draw, so unfair. Anyway, I got myself a keychain.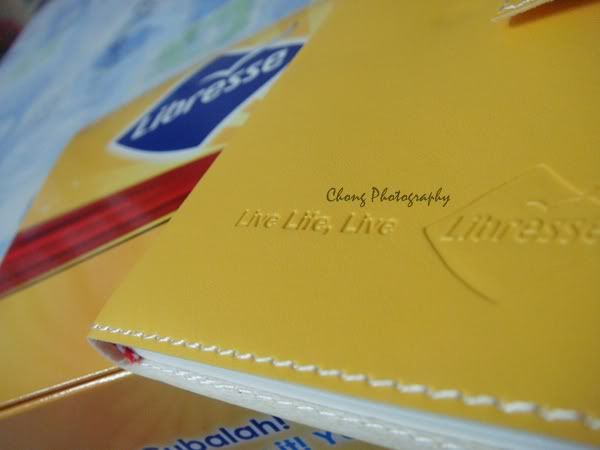 The booth besides them is Libresse, I think girls will definitely know what the brand stand for, so I leave out the explanation here. Played some games, and
ta-da
, here comes my samples and free gift from them. I had a henna on me again, this time is on my arm; my sis thought that I made a tattoo,
fainted
. Somehow, I feel that I'm lucky to have all this lovely moment and free gift. I love weekends!
. . . . . . . . . .
Thanks for the plan and your chariness, that's warm.