Food are share in this post, please prepare yourself to drool,
laugh out loud
. A date out with my ex-boss, Emy and friend, Seow Woon on the night right after I came back from my work. Straits Quay again for me, people now are going to this mall, nice ambiance, nice feel, nice decoration and etc. Went to
delicious
for their food, although I had already tried it once at Bangsar. Were impressed by the upholster as it is totally differ from the place I went that time, with a style of art; divided into three parts in the restaurant.

Emy . Seow Woon
Gado-Gado Traditional Indonesian Salad with peanut sauce. My first time to try on it, and it is really not bad with the sauce together.
Seafood Linguine; see the slices? There are chesses which is too much for me, too rich to finish the slices and I left some in plate.
They recommended me to try on Berrilicious Chocolate Pavlova, love it by its look yet the taste failed me. Kind of too sweet as the crunchy pavlova is made up from only egg white and castor sugar.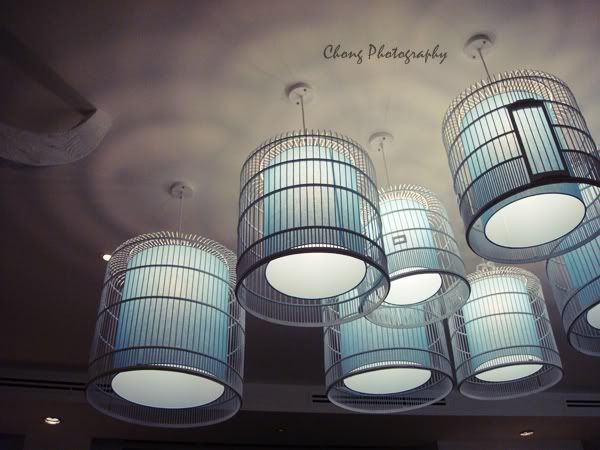 That's the part I heart the most, white bird hutchie with blue hang over on ceiling, arty chandelier.
Thumb up
.
Talked a lot, and thanks to Emy for the treat again. Gonna have another gathering with all colleagues when time is allow, another Bowling League for us this time, maybe.
. . . . . . . . . .
Thanks :)