Had my last annual dinner of hostel, theme of the year was One Night Only and the colors were in purple and black. We didn't follow the theme like we always did, it's so hard to get outfit which according to the theme sometimes. Thanks to my roomie for outfit, shoes, bags etc., too bad she and our little sister couldn't join us in the dinner. Not much people (I mean my batch) went to the dinner, just few of us; no palatable food for us as well, the nicest would be the sweet corn flavor ice-cream. Here come the group photo, my table-mate: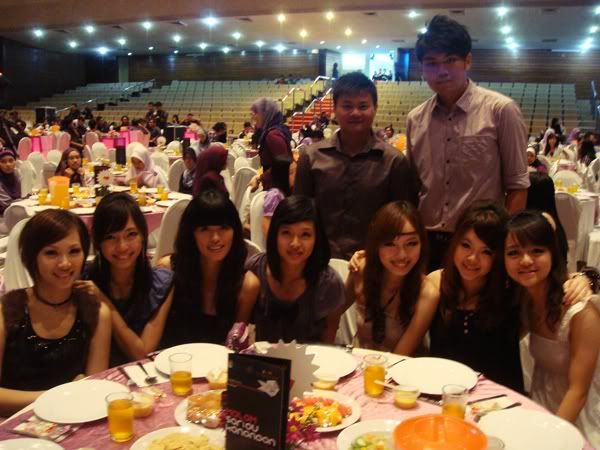 Choon Wee, Sii Jie, Khaterine and Yii Lai are like celeb, all of us were grabbed to take photo with them, that was the funny part ever. We went out earlier before the dinner ended to take photo in case you need to wait for long time to get the hot spot. Didn't took lot of photos like year before, as we felt extremely hot and tired, or maybe no seniors with us this year, kind of miss them. Laugh out loud.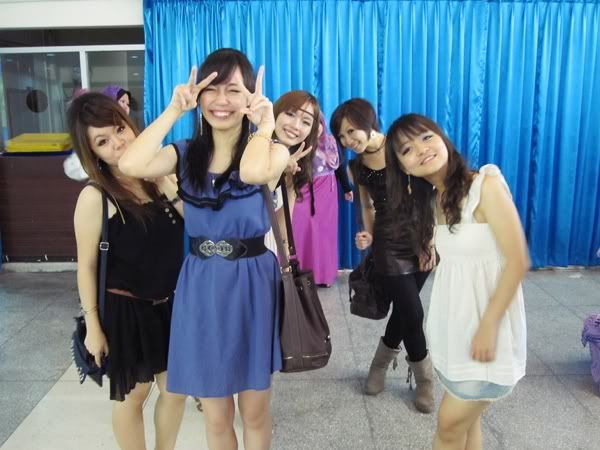 The candid photo we had, were unprepared and took for fun, yet it came out with a nice photo, and I add a pola-photo in my album, a bit dark and because of the unskilled photographer, oops. Had some chatter at McDonald's before we heading home, and I finally got myself a cup of McFlurry. Learnt the origami butterfly, I hope I still remember the steps.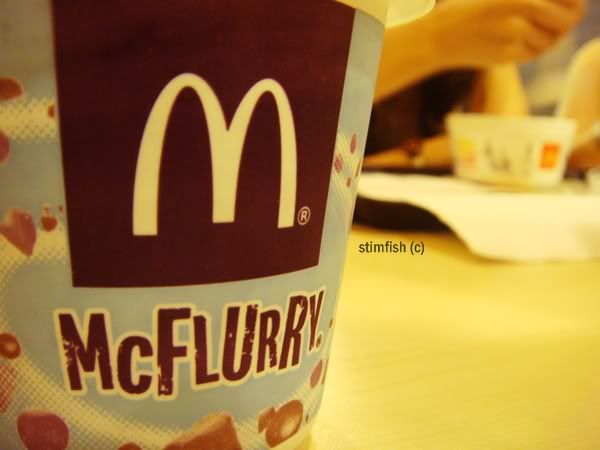 A great night indeed, but it was tiring and I dozed off on my table again.
. . . . . . . . . .
Just stay with me now, say the word and we'll go.
♥