So, I had another outing today, but this time were with my family - roomie and housemates. We never had a family outing before since we stayed together for 2 years now, I mean just four of us. Were so excited because of this outing, so all of us spent some time to dress up ourselves.
Wink
. First time wore my outfit, just got it from my sister, not my style perhaps, what do you think?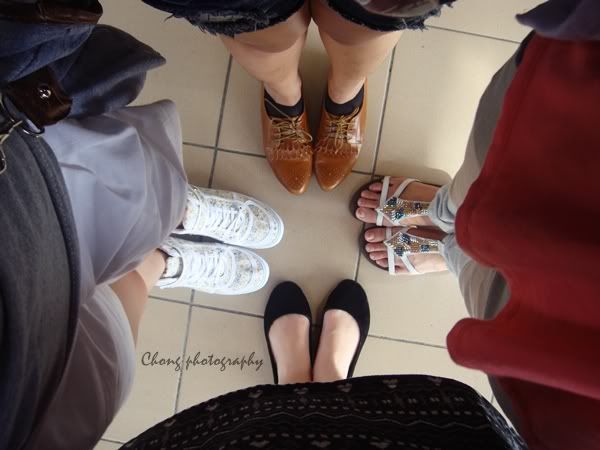 Before our dinner, we had the 4 hours singing session together with buffet, sang until I lost part of my voice. A facets of fashion is held at Midvalley, and for today, Seed was on the runway. Met lot of foreign models, tall and gorgeous. I got my gut and asked one of the model to take photo with me, and he said sure! He is too tall and didn't saw me at first, I need to 'leap' in front of him and say hello, kind of embarrassing. He has beauty face that make him look unreal and he looks like a mannequin.
Laugh out loud
.
Planned to have our dinner at Garden restaurant, their nice ambiance caught our eyes as we thought to take nice photos; yet we went for
Sushi Tei
at the end, left the Garden for next time (I hope I still have time for that). We kept snapping non stop in the restaurant until our food were cold, until the workers were started to laugh on us and looked at us.
The family photo.
. . . . . . . . . .
You can't please everyone, so you've got to please yourself.