It's my turn to wear this purple robe on me; I'm like fated to this lovely colour, even my hostel's theme colour also is purple, lucky no? Was so nervous when walking on the stage and get my scroll, like waited for ages just to have this moment; my parents were waved their hand when I came down from there. Touched. Mixed feeling actually, sad when I know there will be lesser time for me to meet my university friends, hardly to have gathering I guess; but I know the bonds are always here isn't it?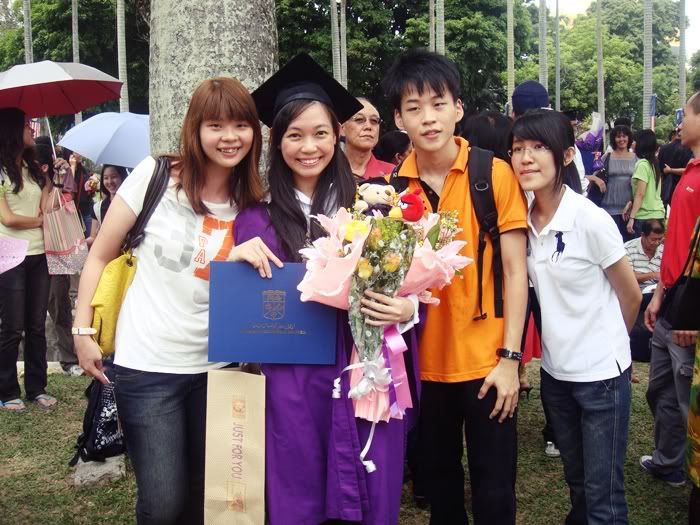 Thanks to my direct juniors for the present, which I heart so much.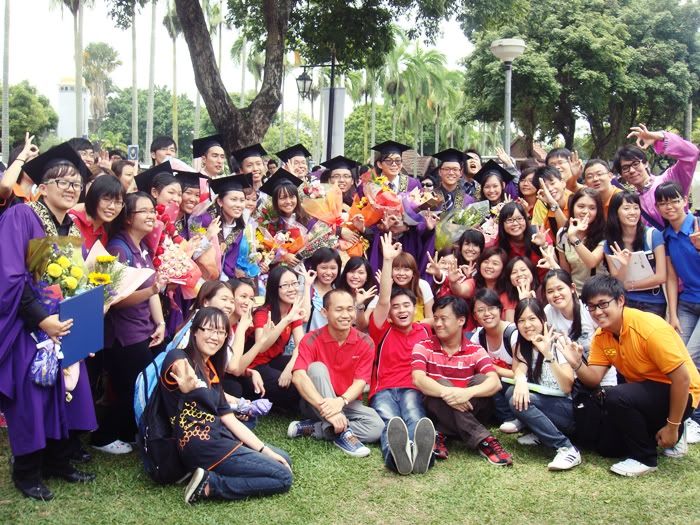 The one big family like always, and our Oleo's hand sign.
Couldn't imagine the day was ended up like this, so fast. Thanks to all my friends, juniors and seniors that attended my convo; and sorry for those who I didn't go your convo, but my heart is always with you guys. All the best!
. . . . . . . . . . .
A year time neither short nor long.