This is the second house warming that I mentioned before; oops, I don't really have much photos about the house for this time also. Was busied helping them to arrange those food for steam-boat; so tired after I drove back to my home.
The entrance.
The peak green curtain, my favourite photo of the day.
Second group of my sister's friends, more people afterwards.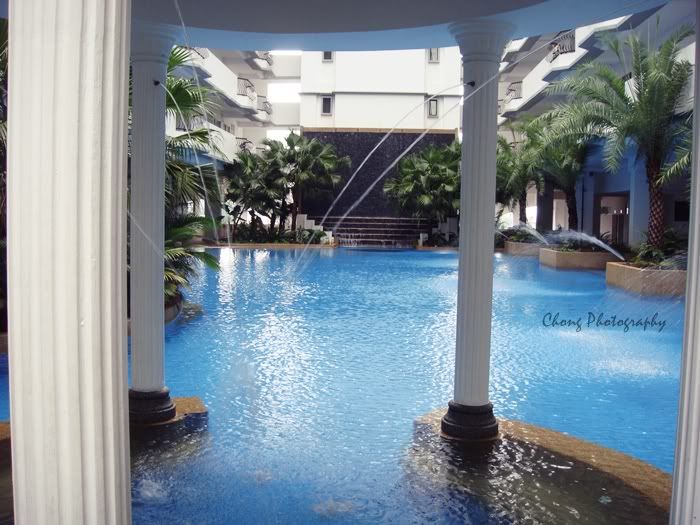 Swimming pool is extremely big and they some more have spa function in this little round corner.
. . . . . . . . . .
I keep telling myself: don't care so much.