A family day out in Kuala Lumpur, was excited to show places and environment over here to them where I lived in this three years. Met up with Michelle and her family on the half way; excited! Our daddy were like knowing each other for long time; while we girls were chit-chatting, they did the same too. Was so lucky to grab a pair of shoes for myself, only that, I wish to have more actually. Laugh.
Finally made myself to this Tokyo Street in Pavillion, likey; didn't have much time in it, were rushed to meet up with uncle.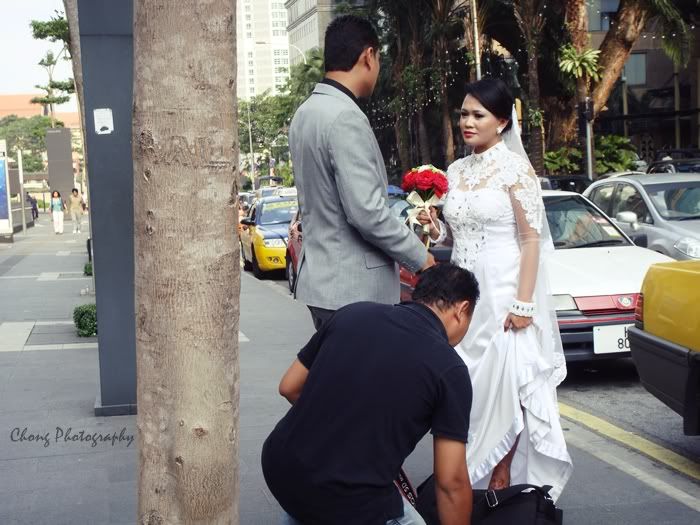 While waiting them at the roadside, a scene caught my eyes; saw a couple were doing their wedding photo shooting in the middle of the jam-packed road. Weird, but I like. Smile.
. . . . . . . . . .
Why always her?