Am a camera girl who love to make beautiful photos with anything I have on my hand; when time goes, flipping through all the albums I made does make me feel good as I capture stories with my own view.
Das ist gut!
In love with every kind of cameras and I own a cute mini 7s which I named it -
Baby Pink
. Finally bought a snug and cosy home for her, a vintage leather bag which makes me look like a earthy girl.
Smile
.
It caught my sight when I first saw it, a lovely little one only fit for my Baby Pink, but I think no problem to stuff another digital cam.
Monkey charm and leather strap which come along with the bag, the bronze ball-chain increase the vintage tune, my heart melt for it.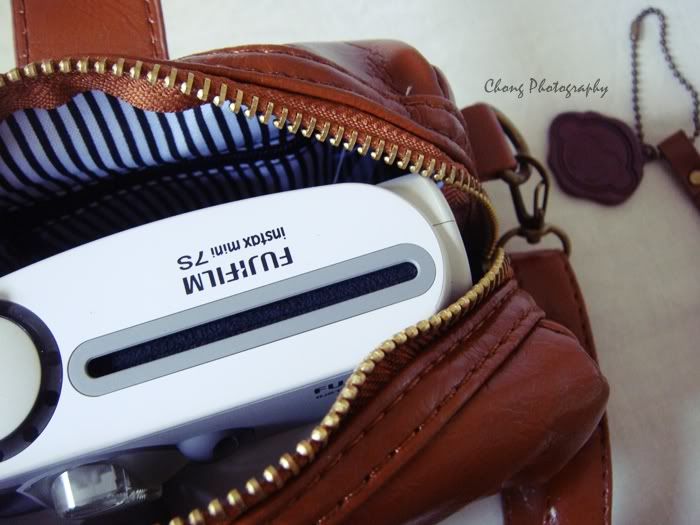 The navy style, black and white strips make the inner side for the bag. Peep my Baby Pink and my sister gonna use it as the prop during her wedding photo shooting. Am excited about it, hope that the photographer make it look great in the photo, oops, should be my sister and her hubby.
Giggle
. It's a sling bag, or I can buy a bigger tote to put this snugly bag and my accessories together whenever I out?
Hah
. I could be a shopaholic if I want, collect all loveliness items is my hobby.
Laugh out loud
.
. . . . . . . . . .
I enlarge the size of the photos if you noticed. I like to view my masterpiece in bigger size, bear with me, will you?