Waited for long, and I finally have the chance to dine together with my colleagues as today is Sharon's big day. Three cars with eleven people, traveled across the sea and bridge just to have dinner in the cosy island, and the lovely place is at
Mizi Bistro
in New World Park. All of us were so excited about that, waiting for the time passed, dolled-up ourselves (changed outfit), and off we go!
Bottles of wine are waiting us in the front door when we reached the place; the ambiance is quite good for heart talk but too bad, because of us, the place is no more peaceful. We were quite noisy and uncontrollable, sorry for the inconvenient.
Sorry
.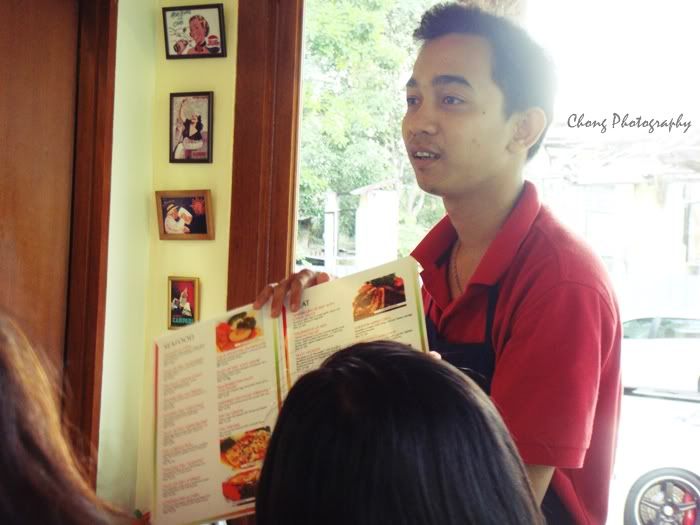 This Mr. Nice Guy was giving us a 'lesson', introduced us some recommended food from the chef. Saw the photo frames hanging on the wall? There got more, almost every spaces of the wall are decorate with the frames with famous people and quote in it.
My Chicken Chop with Mushroom Sauce, I almost have decision making phobia, too much to choose with. Drink, their signature mushroom soup and free-flow ice cream are come together with the main course; they provide bread and butter before the meal too.
My ex-leader, Miss Phang, a very nice and kind-hearted lady; I always like to making fun and play with her in the lab.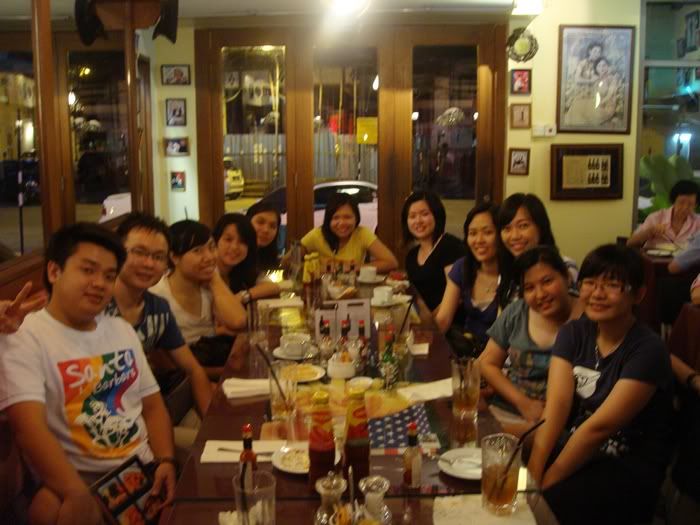 Lovely people of the day, our Mr. Nice Guy didn't help us to take a clearer photo. Soon to take another nicer shot next week. Smile.
. . . . . . . . . .
Thanks for the ride and everything.