Bowling again after work with Chuk Leng, Chee Yang and girlfriend, Ginael, Yeam, Ming Hian and Woon Kheng, my new friend here. The first sentences she said to me was: I know you, because I read your blog! This was really shocked, and she is actually a friend of JhTham, she saw the link from his blog, she make me feel good.
Smile
. Formed a team, and my team actually won all of the 3 games, thanks to my teammates here, they are good. Went to supper at Chulia Street and had some chit chat together, have I ever told you that the fresh juice over there is good? We owl-like people, not going home after that but went to Strait Quay to have some night stroll.
Saw this beautiful thing at the concourse area, and I know about those are the sample of the fruits and vegetables carving competition.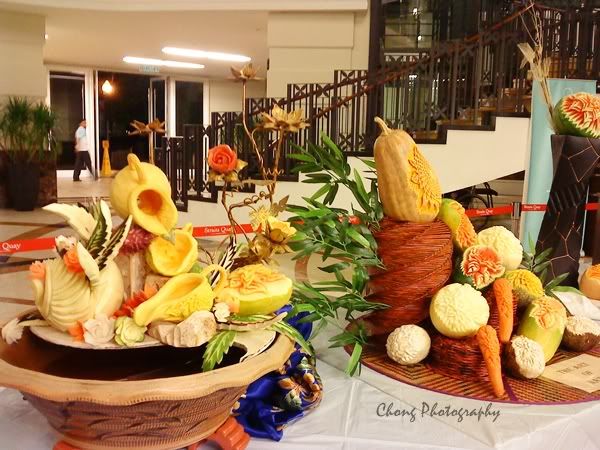 They even carved the flowers, small little one. I wish to have their hands and ideas, somehow, I feel that I'm not that arty-crafty.
Oops
.
. . . . . . . . . .
I heard what they said, a story with her.