Had a nice day during my off day.
Spent my precious day to the fullest and I love the day.
I didn't get any off day since the day,
because we lack of people to help out in the booth.
5 days more then I'll quit the job. Forever?
I guess so.
This would be the last time I'm working in the perfume shop.
Went to Straits Quay on the day,
the newly open shopping mall, and I just realize its existence.
It's not really a shopping mall, a hotel indeed.
I love everything inside the mall especially the design,
and the ambience is so good!
Wish to go there again
=)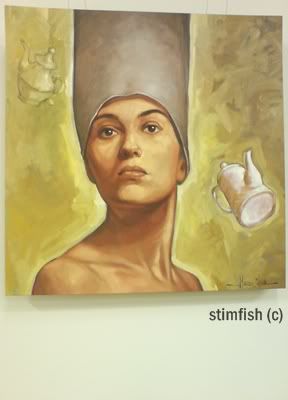 Saw this drawing hanging in the mall and I like it.
But I don't understand why the pots are in the drawing with the girl.