Working is suffer, luckily I have my colleagues to play with.
I get to meet my friends while working too.
Met up with Jhu when I walking around in the shopping mall.
She said the color of my shirt catch her eyes.
Sharp pink with white pants.
people will keep looking at us wherever we go.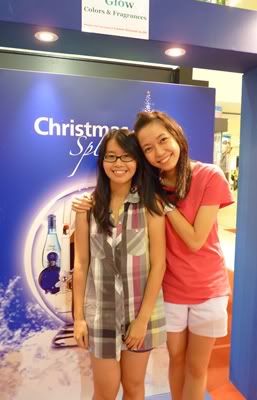 Brought her to my working booth.
I think she had fun with boxes of testers there.
A whisper for myself: stay strong!