Had a simple celebration for my dearest, Tien Hui, just 2 of us; I just realized we know each other for almost 10 years,
lovely
! Went to Straits Quay for the sake of Japanese food which we couldn't have it last time as we did not make any reservation before it. This time, to make sure we can dine in
Oh Sushi
, we made a reservation although it was during weeknights.
People were not many, waiter directly led us to our place when I told him I did made a reservation; I think I was the only one. Laugh.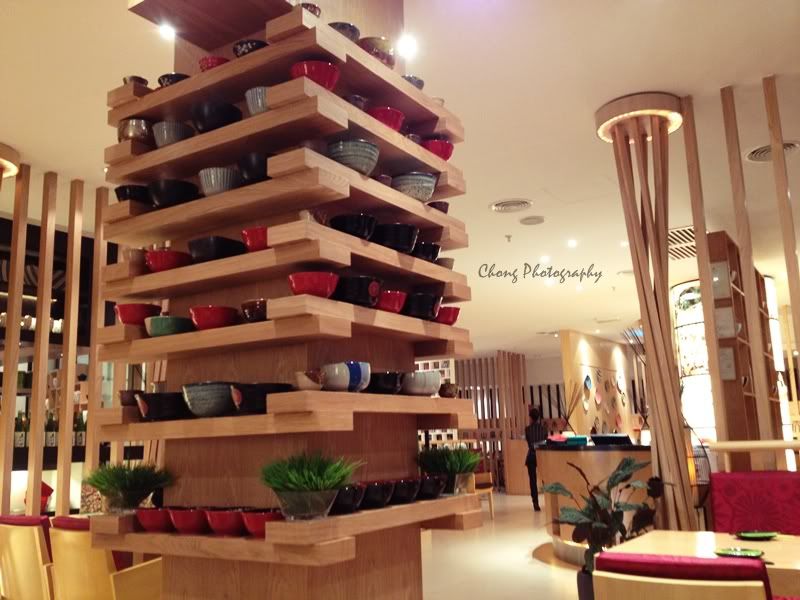 The restaurant interior design is so artsy with a series of colorful sushi plates beautifying the plain wood wall, not to forget all the bowls, teapots and wine bottles which are display over there.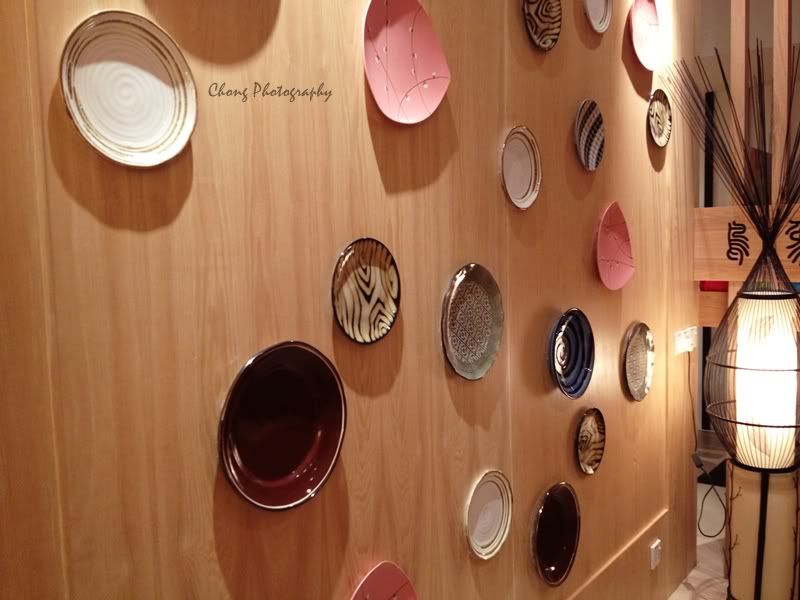 Plate decors on the wall; Tien said I always love to see plate design which I really do, I never realized it until she pointed it out.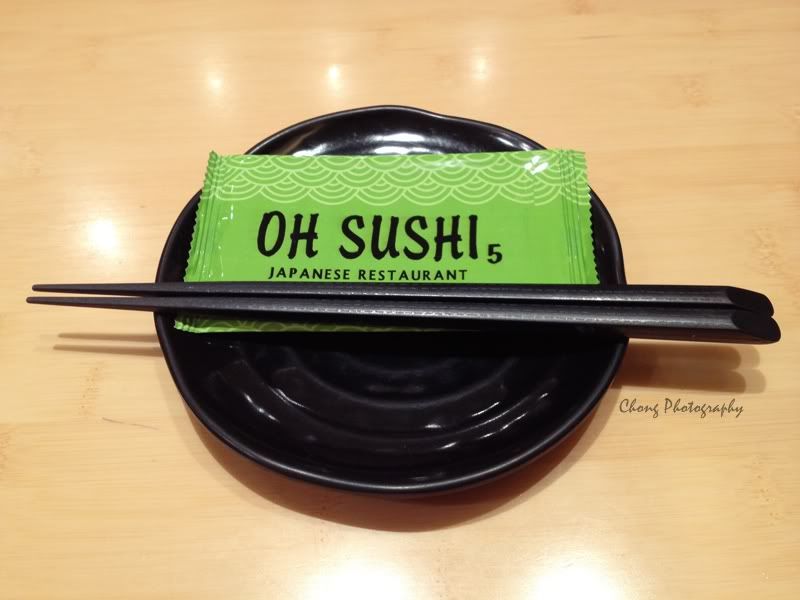 Finally, we were here! The wet towel are free of charge and the number 5 printed on the package means that this is the 5th outlet.
When you have your seats, they will gave you a bowl of peanuts, as a starter; we didn't had it because we are not peanut lover, I'm not sure whether it's free of charge or it did count on bill, we call them to remove it after I took the photo. Oops.
That's the kitchen part and I truly like the chair with the flower print on it.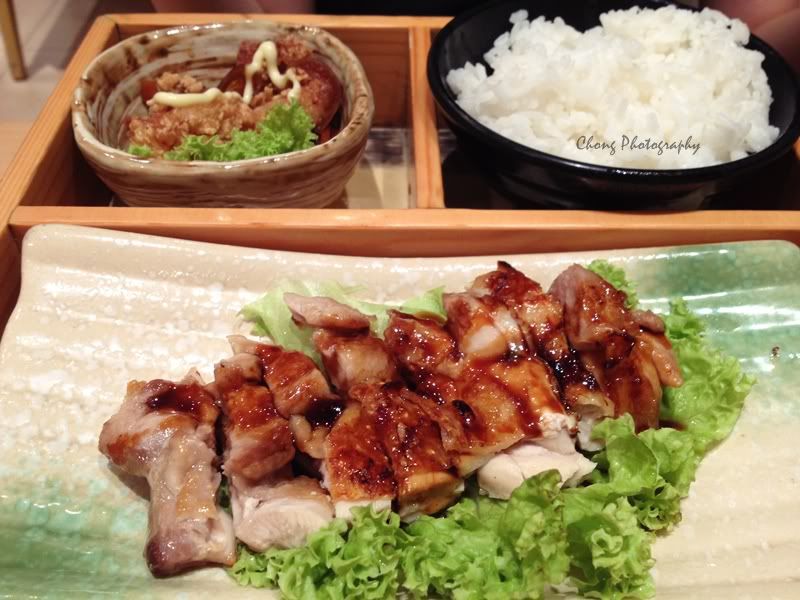 Chicken Teriyaki Bento . RM19.80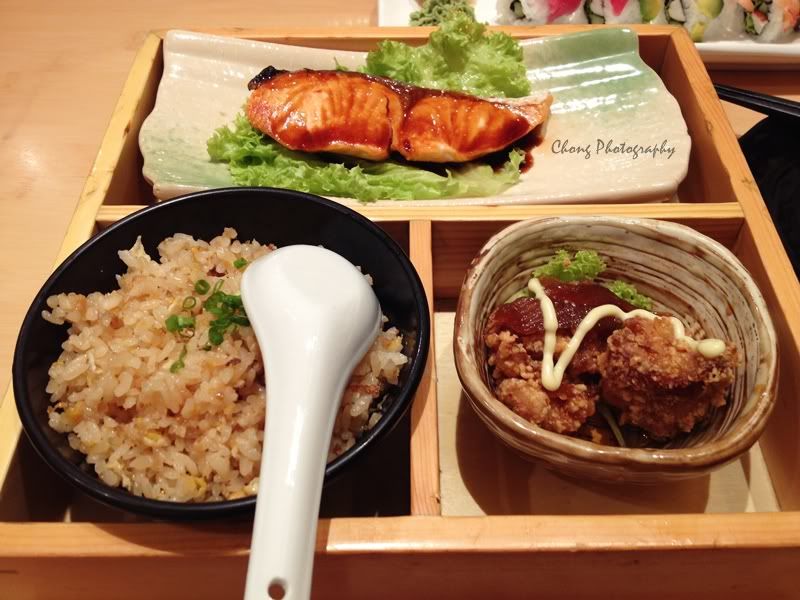 Salmon Teriyaki Bento . RM19.80
For all the Bento Set, a few deep fried chicken cubes and garlic rice (changeable to white rice); with additional RM3, you can complete the set with Chawanmushi and Miso Soup.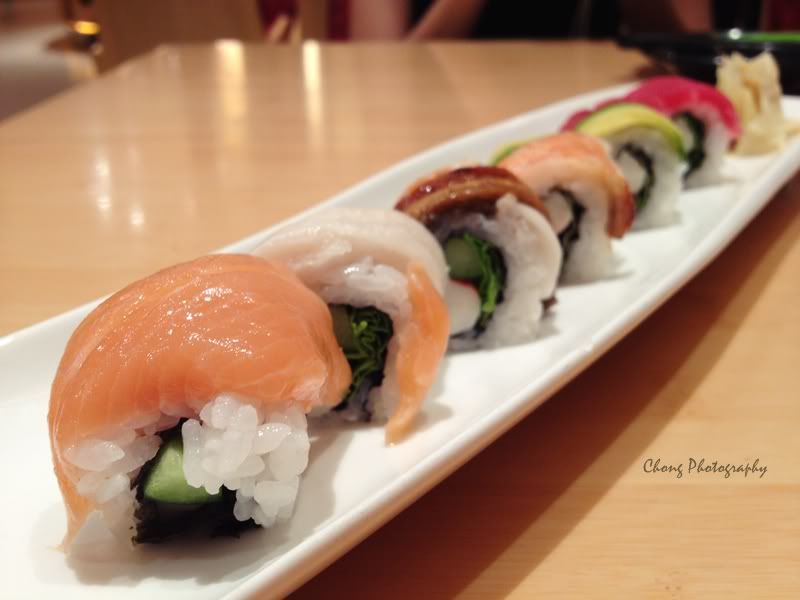 Rainbow Roll . RM22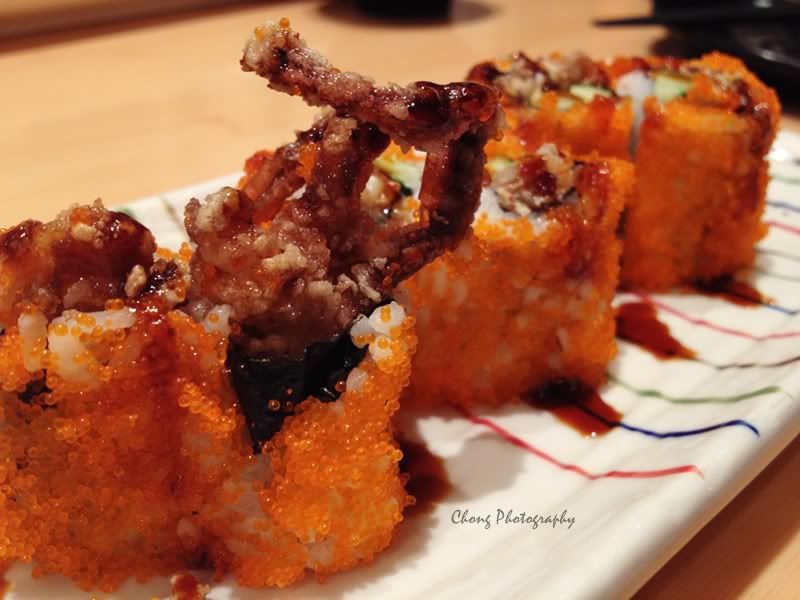 Soft Shell Crab Tobiko Maki . RM15.80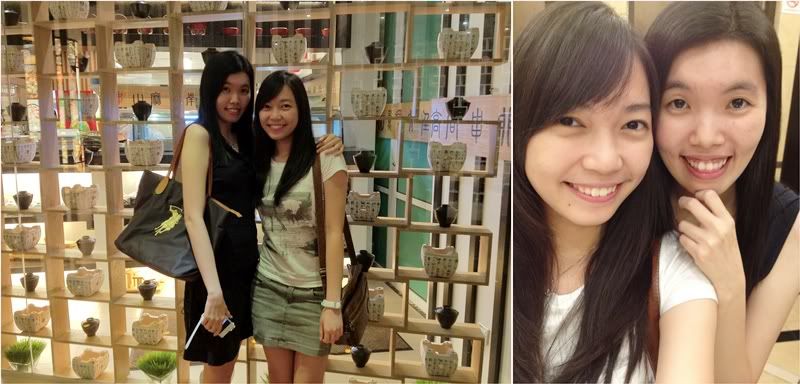 Us on the night, I'm tall but she is even taller than me, laugh! Although we didn't meet up that often, our relationship will never change and we will have plenty of 10 years.
Oh Sushi Japanese Restaurant
Add: 3E-G-5, Block E, Ground Floor, Straits Quay, 10470 Tanjung Tokong, Penang.
Business Hours: 11.30am-10.30pm (Daily)
Contact Number: 604-8990109
. . . . . . . . . .
I crave for Korean food now!