Bought a voucher from Everyday month ago and finally me and Pei Wen used it on this Friday night. Off to
The Cruises Steak House
after doll ourselves up; this is really a TGIF for Pei Wen, she said. The voucher is only RM39.90 for 2 persons, worth until drop!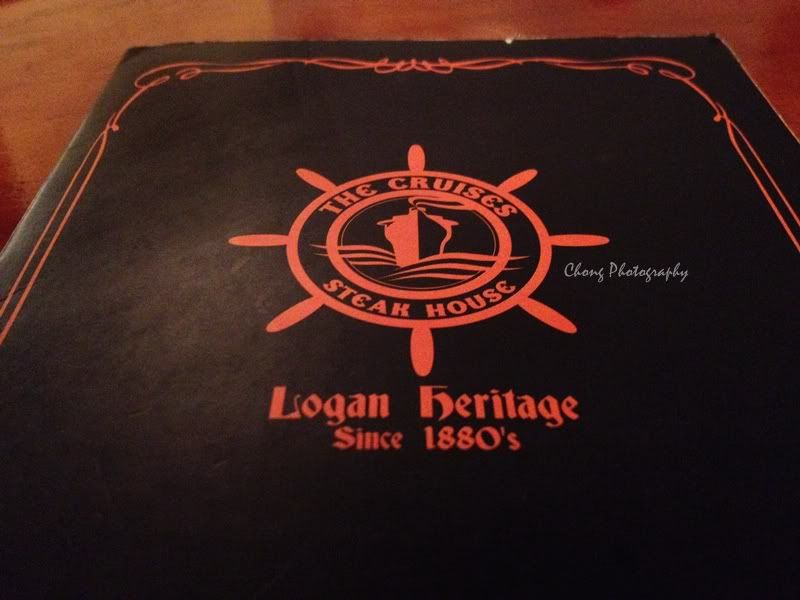 The restaurant is one of the shop in Logan Heritage, a food and leisure center in George Town; a good place to hang out at Bishop Street.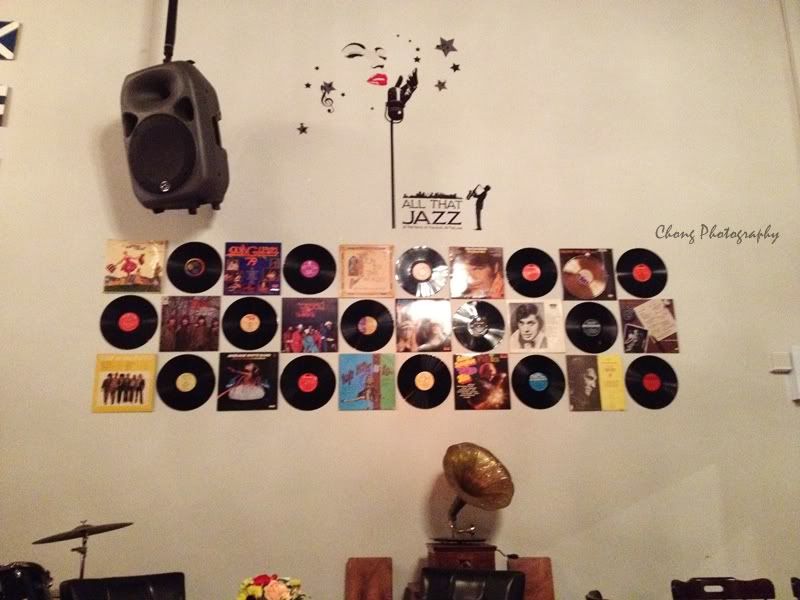 Like what you can see from the interior and wall decors, it's all about Jazz in the restaurant which I heart so much about it.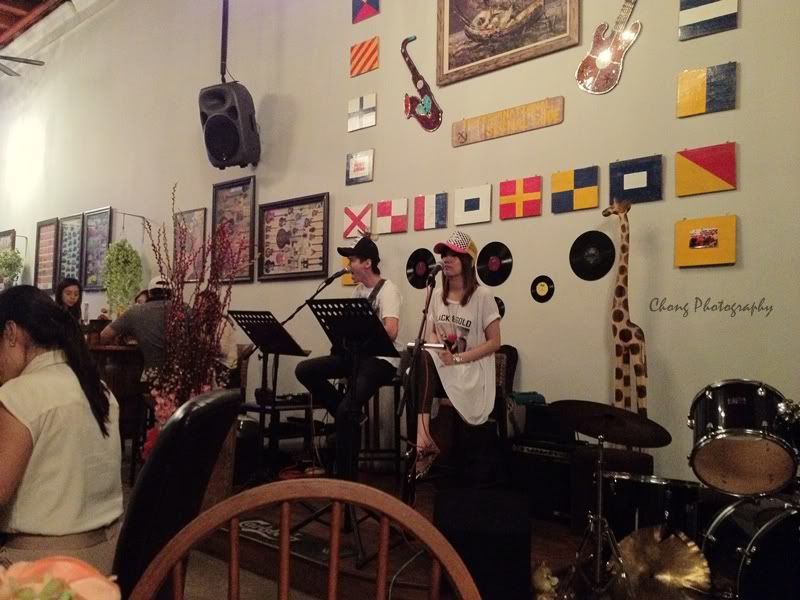 Live music unplugged bands are available every Monday, Wednesday and Friday night, this is why we made the date on Friday as well; big applause to the girl when she sang Rolling in the Deep by Adele, all the diners did clap for her when she finished the song.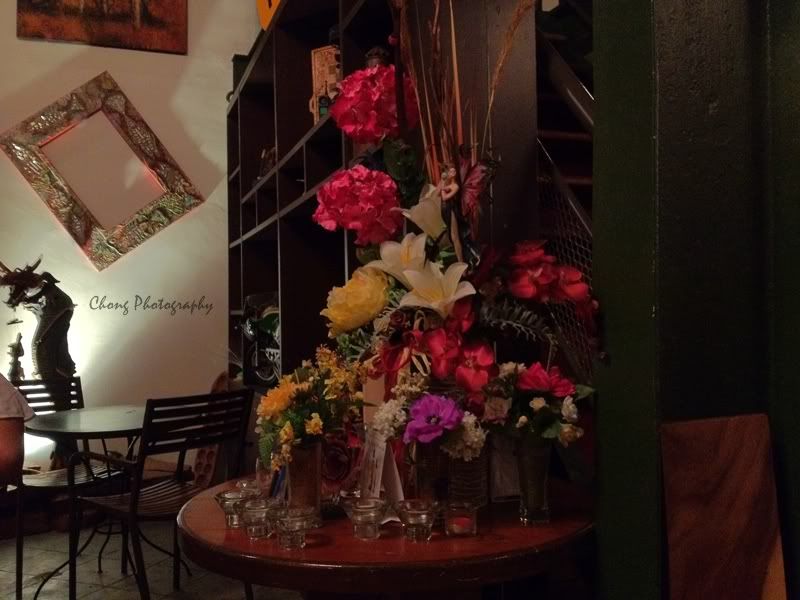 It's not hard to find flower decors in the restaurant, each table they will placed small little flower as well.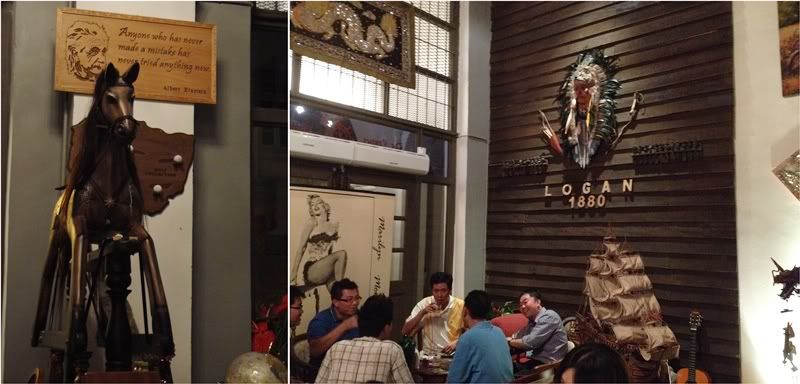 I should have take more interior photos that night; I might visit another time? Since we got the 15% offer voucher on our next visit.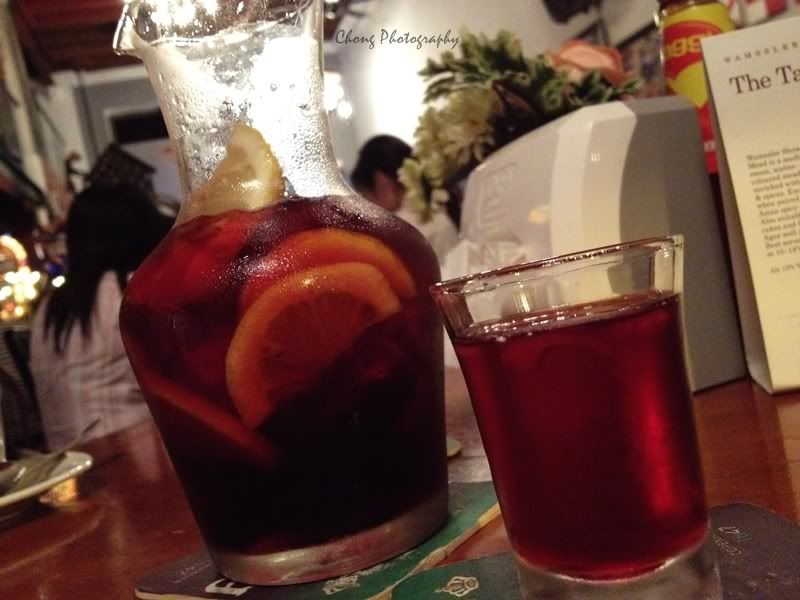 Sun Tea . RM12.90
It's small but enough for 2 persons, we made fun on it: cheers before the drink and one shot with that tiny cup.
Homemade Mushroom Soup . RM5.90
Salmon Steak . RM19.80
Lamb Chop with black pepper sauce . RM19.90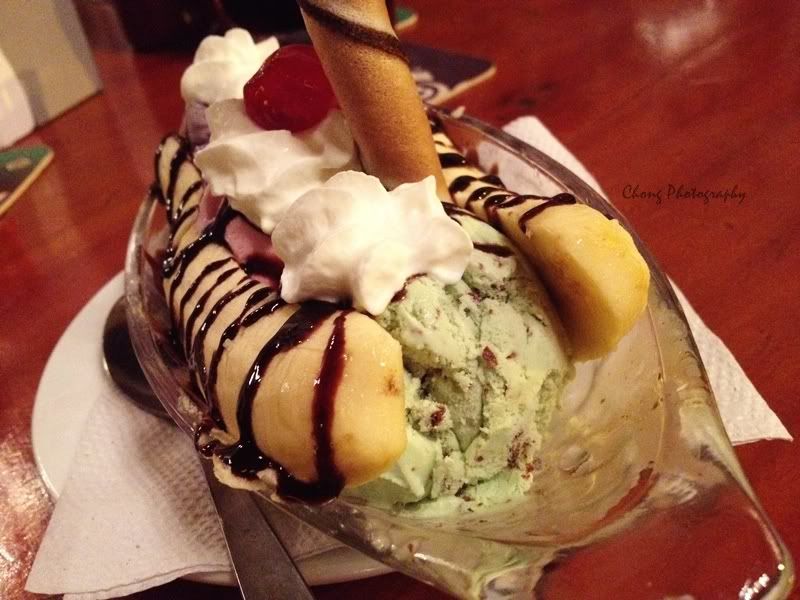 Banana Split . RM6.90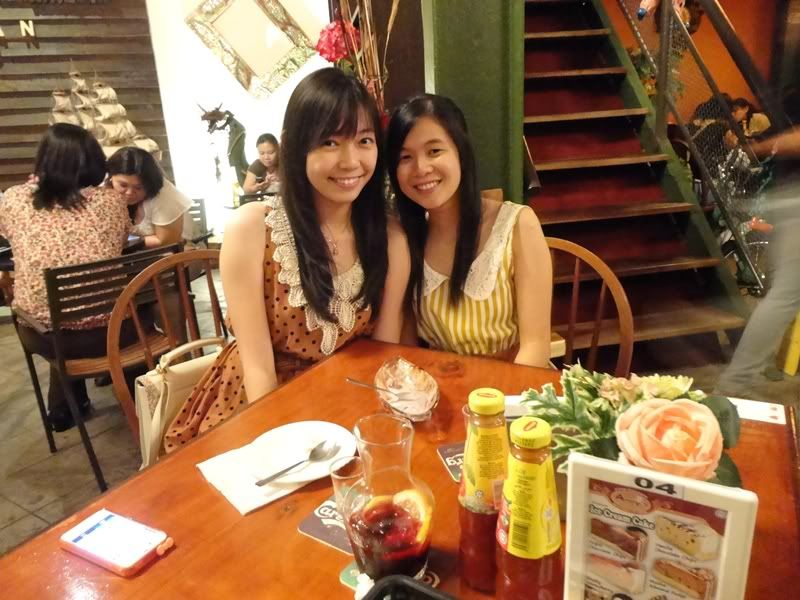 Notice something in the photo? I wore polka dots and she wore strips; great isn't it? I seem so huge beside her,
oh my god
! Not really have time to have good shot in the restaurant, we were rushed for our night movie,
Love
.
Add: 8, Bishop Street, 10200 Georgetown, Penang.
Business Hours: 11am-12am (Monday to Saturday); 4pm-12am (Sunday)
Contact Number: 604-2611622
. . . . . . . . . .
Ticket-man: Hey, I like your smile!