The reason that I love my cosy hometown that much is because it always bring out the tinge of heritage, arts and crafts, of course I also like the people around the places. Started off my day accompanied my mummy to wet market to get some pieces of daily-things, and I realized that I had such a long time didn't step my feet into crowdy market in a beautiful morning like this.
With my curiosity, I went to
MoonTree47
afterwards; ever heard about this place? A place that set up by three friends which own different dream, when the chance crossed by, they mass their dream together and that's how this shop was born with a concept of: homestay, cafe and art gallery. I'll let my photos do the talking, showing how I spent my noon time at this lovely cafe.
The design is more to old concept, showing the romantic and old feel of Penang island, and they used recycle things in their little sanctuary. Through the patio, you can peep the beautiful sky and cloud, enjoy a cuppa of drink will be a good relaxation for you.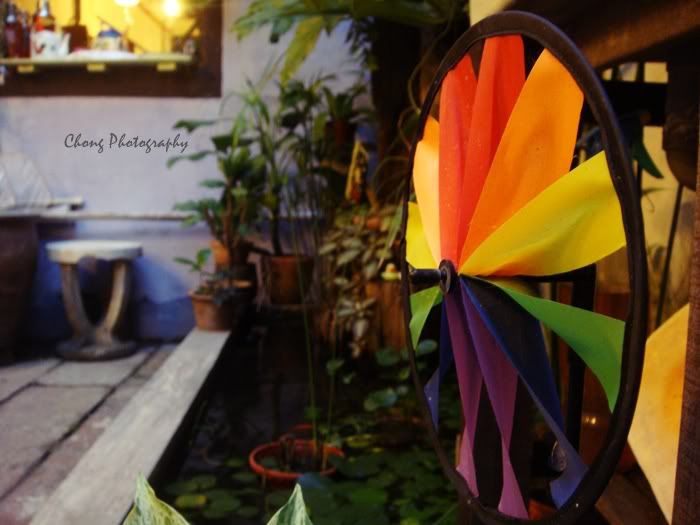 You'll see little wooden adornment like windmill, birdy, flowers... lay in many hidden places, mostly in the pots.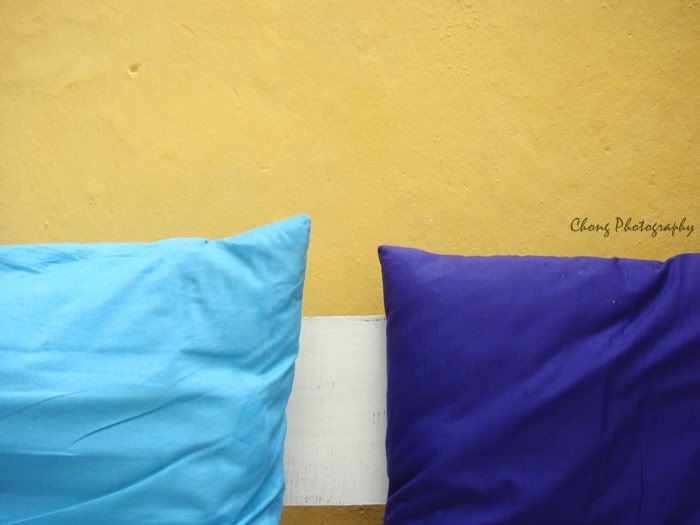 Each table have their own design for you to choose, to suit your mood of the day; and these pillows make me think of Delicious.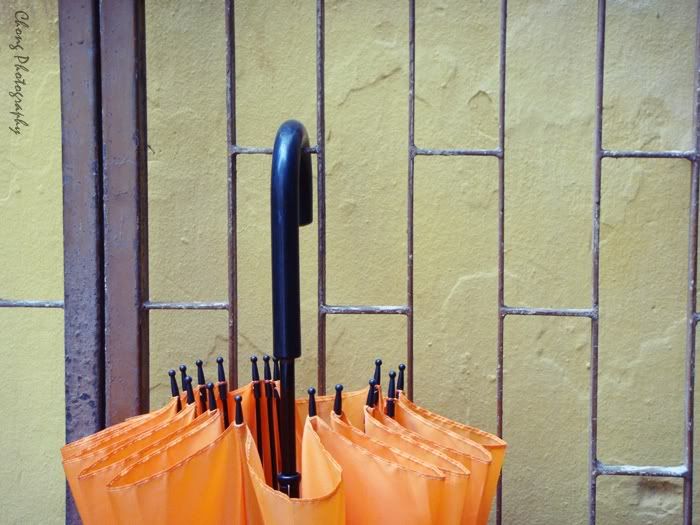 Favourite photo for the day, I see 60-70 century from this view; it will be better if the umbrella change to the paper one.
Cheese Omelette with breads, oranges and banana; pieces of tomatoes are cook together with the eggs.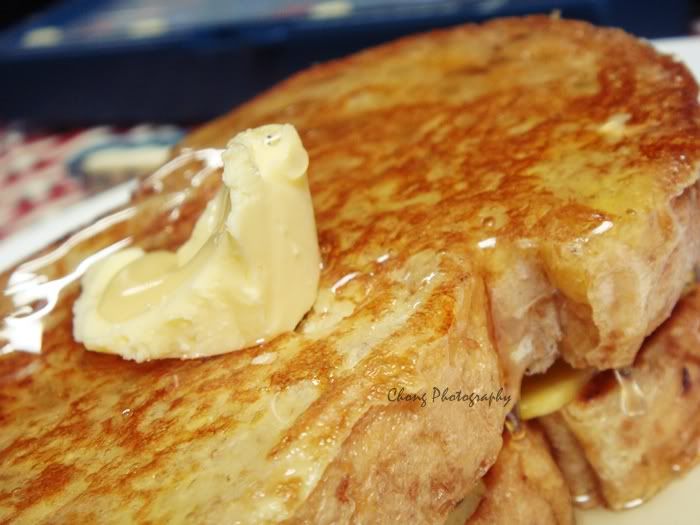 French toast filling with bananas between two slides of wholemeal bread, topped with butter and honey.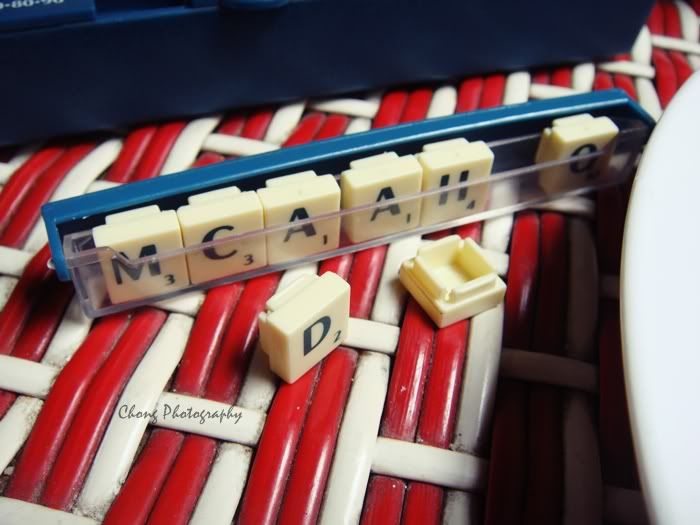 Scrabble! Had fun with it to kill my time there, lots of games are also provided, our old-time game.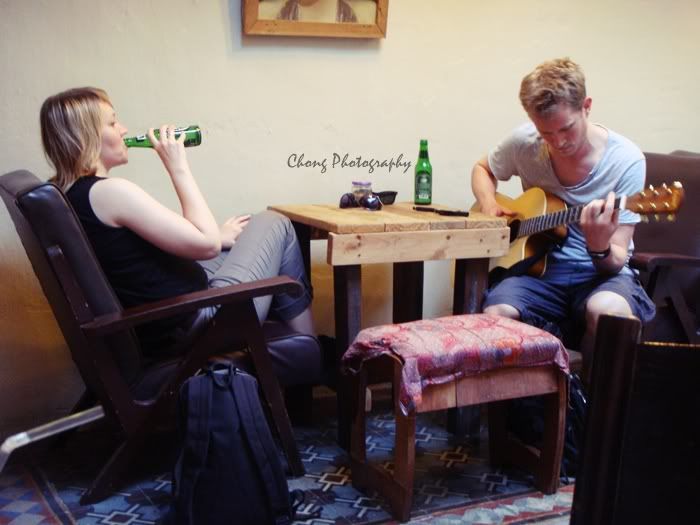 The couple that I couldn't kept my eyes off them, I drowning in the romantic environment because of the rhythm he played.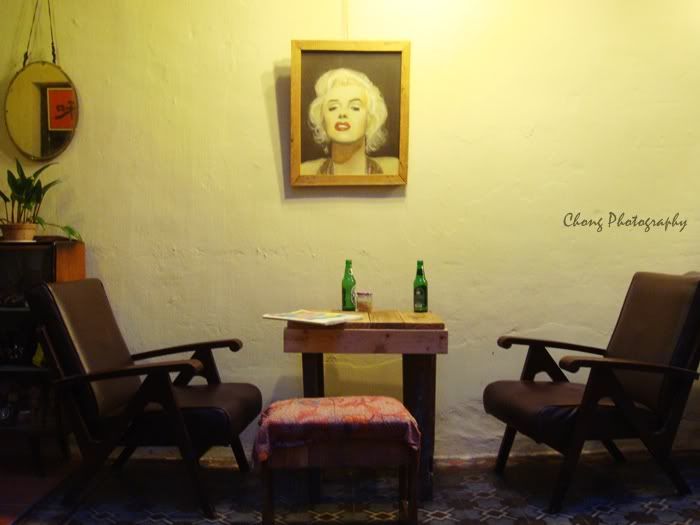 Meet Marilyn Monroe, the picture; as I said, they used recycle thing to make thing special.
Remember when we were still kids, the owner of the grocery shop kept their money in the milk powder tin, hanging on the roof, and pull down with the help of a wheel? Gotcha! They have the same thing too, so old-style. If you read until here, I want to thank you for your patient as too many words and photos I shared here. Yet, the story haven't end here, I want to talk about why they named it as MoonTree47. This lovely cafe is located at the Jalan Muntri, so they used the partial tone of it to make it into Moon Tree, and 47 is the shop number; simple but cool. I wish to stop at this place again, how about you?
. . . . . . . . . .
Never think too much, anymore?