Rushed back to my home after work just to get a bath before hang out with friends. Tried out a new restaurant located at Gurney Drive, just besides the Coffee Island, that's the place we had our dinner -
Crepe Cottage
; I never realize its existence.

I like the way they decorate their little restaurant, simple natural elements that bring out their speciality. Maybe they couldn't compete with those classy restaurant, but it's a great place to have some trifle with bunch of people; I had a great chit-chat with friends too.
It's a coincidence that all of us are mango lover, and we had this Mango Cup as our dessert; hard to describe its heavenly taste with words, you should try it your own. You can have a peek on my
album
to view more food photos.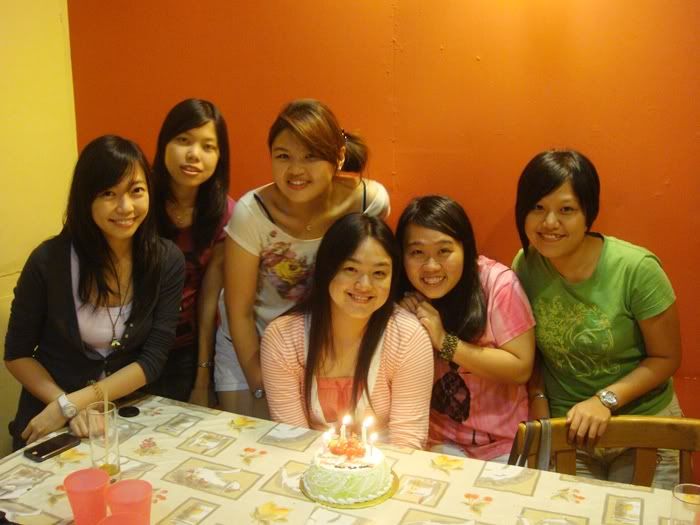 People of the day. We helped Hooi Sim to have a pre-celebration of her birthday, she had no idea that we gonna make it this way; she was thought that we were just having a simple gathering before she went off to study again. Hope that you like it.
Bear hug
.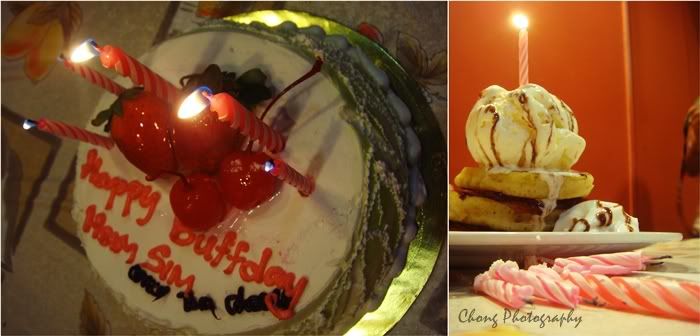 Green Tea Cheese cake from us, and the free ice cream pancake from Crepe Cottage.
. . . . . . . . . .
You didn't tell me a thing.