So, we trainees had a great farewell dinner with our supervisors and colleagues at
Ah Hao Seafood Restaurant
, Bukit Tambun. Theme of the day was
Red vs Blue
, it was hard for me to find a piece of red shirt in my wardrobe, the piece I was wore on the night was not mine, it seemed weird on me.
Laugh out loud
. This would be the last dinner for us, unless we could plan and have another one.
Plate of peanut was served once we reached the place, waiting for our dishes; dishes were too much, and we couldn't finished all of it.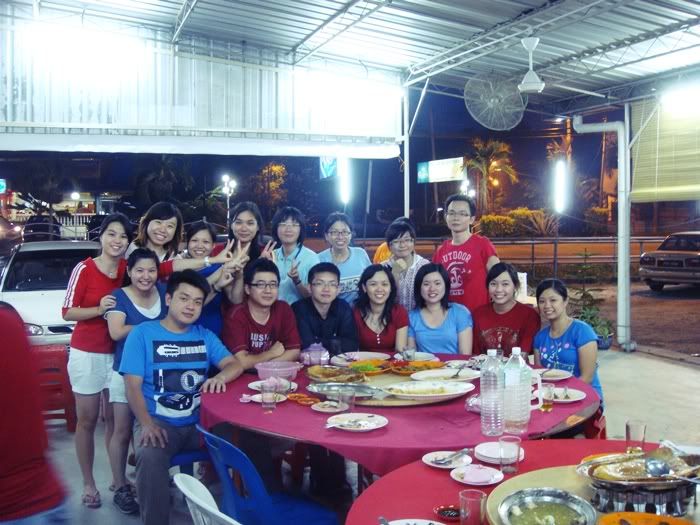 Spot the guy in black shirt? He is the salesman from KL branch, came here for their Friday meeting, and joined us for the dinner. I love my colleagues here, they are nice and friendly; so do my supervisor.
Laugh
.
. . . . . . . . . .
If you care, you will ask.