First birthday celebration in this year.
Planned to celebrate at McDonald's nearby our place.
But the place is too small for all of us,
of course there were full of other people too.
So we switched back to their house after supper
and have our simple party over there.
May all your wishes come true and good luck to you.
Chase for the thing you wish.
Aha, we gave him a special treat.
Leftover vodka which we didn't finished on the other day.
He did finished it under our intimidate.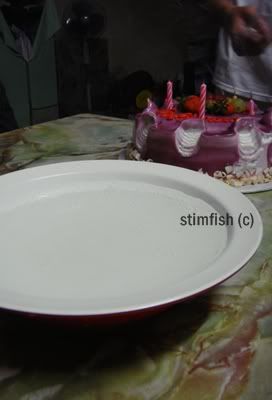 Can you see how big the bowl is?
Had a discussion or some sort like a meeting about our Langkawi trip.
I really can't wait for it!
3 days more to go and I'll stand on the land of it.
Quote:
Study smart, party hard.