Had a nice dinner with some of my coursemates.
Kenny Rogers Roasters
is doing the 1 day promotion,
buy 1 quarter meal to get another for free.
That's why you'll see people around wearing the red color shirt.
Just they didn't bother whether you have it or not.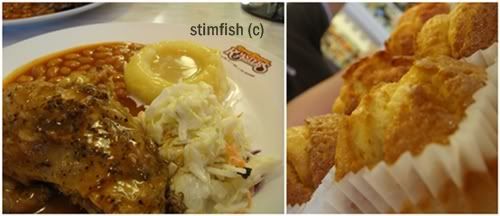 For the chicken, I prefer Nando's.
Second time for me to dine in Kenny Rogers, normally we would go for Nando's.
Glad to reach there before the dinner time.
If not, we gonna suffer by waiting to be seated.