Start to have my very busy semester now.
Yet I still hope that I have a little time to enjoy my life.
Can't wait for the trip we had planned.
Going to enjoy it to the max.
Went to The Gardens for a simply window shopping.
Not really have a mood for shopping spree.
There was a 18@8 Art Exhibition,
each artist creates their original artwork by using the Absolut bottle.
I really impressed by the ideas of them.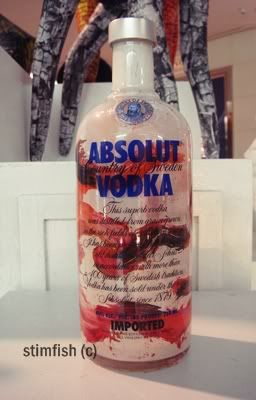 Actually not much to share within these days.
It is like a routine for me to pass my every single day.
Class, lab work and assignments.