Sawatdee Kaa~ Finally paid a visit to Khuntai, an authentic Thai restaurant famous with their Thai food; which I think their food had been localized to fit our Malaysian taste-buds. Met up with Ee Kee and off we went to this restaurant which situated besides her house.
We couldn't make any reservation and we found our seats just next to the beach, we had good view, sea breeze and nice food all in one.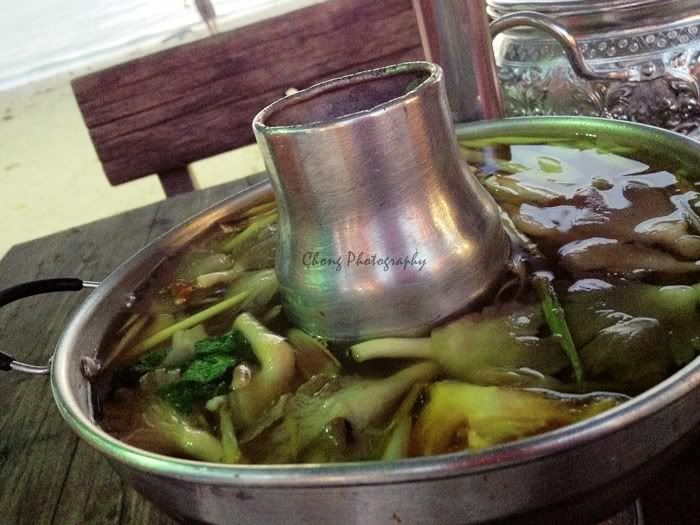 White Tom Yam
Deep Fried Calamari and Deep Fried Prawns with Starch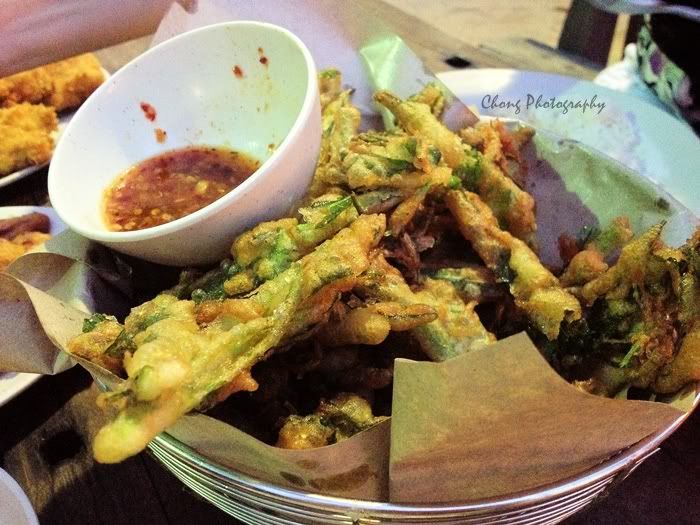 Crisp Fried Kangkong in Flour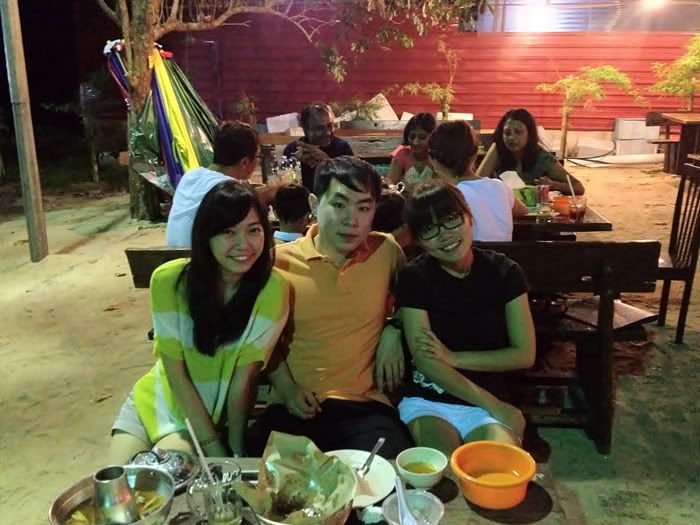 Me, Poh Khoon and Ee Kee at the night after we finished our dinner.
Three of us spent around RM60++ for nice food, and people were still a lot when we left the restaurant. Was then met up with Chee Yan and Khor to watch The Viral Factor; first thought the movie was just okay, but the ending is quite good and touching. Love my night and I can't wait for the Chinese New Year now.
Khuntai Authentic Thai Restaurant
Add: 1052, Mukim 9, Pasir Belanda, Teluk Kumbar 11920 Penang.
Business Hour: 11am-12am (Daily)
Contact Number: 604-6251155
. . . . . . . . . .
Soon will lack of sleep for a week during CNY. Laugh.