My Chinese New Year always not that liveliness and busy, mostly met up all my relatives on day one and ended up we got nothing to do on the rest of the days. What I can do was just hang out with my parents and friends, and today I went to have dinner with parents.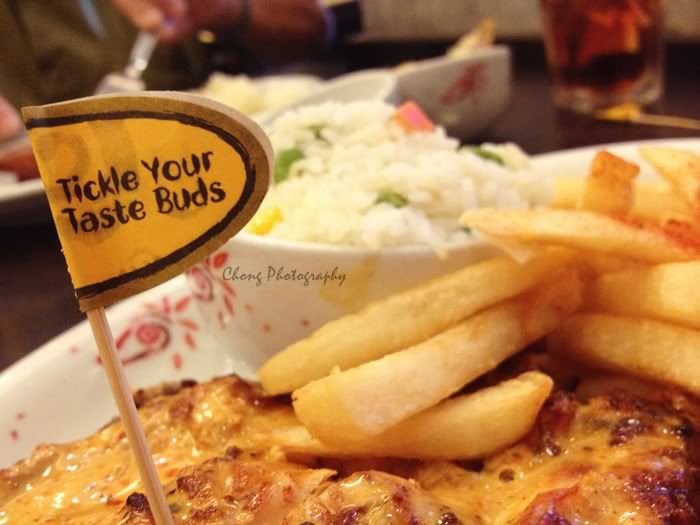 Went to Gurney Plaza where most of the shops are closed; mum suggested to eat Nando's, I was actually just had it a week ago. Laugh.
Now they have this little bowl to put all the sidelines, although I prefer don't have, easier to engorge my portion of meal. Munch.
. . . . . . . . . .
Love my night with Ee Kee and Poh Khoon; were just sitting in McDonald's and playing Where Is My Water until late night.