My coursemate, Ka Chun aka Lao Ban was in Penang to have a early celebration for his birthday with us; to have a different celebration he said. Daniel only joined us during dinner time and we went to Straits Quay to hunt for nice food, ended up dine in Agua.
Meanwhile, saw the lion dance performance at the center court.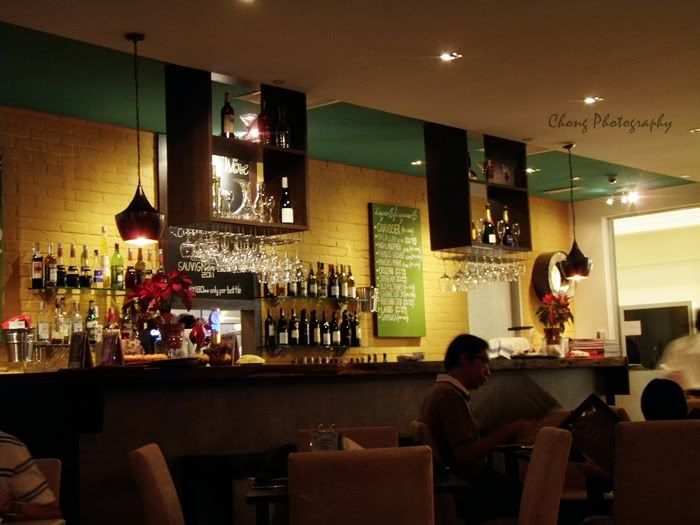 Heart the cafe counter and it's good to see all the wines allocate nicely over there.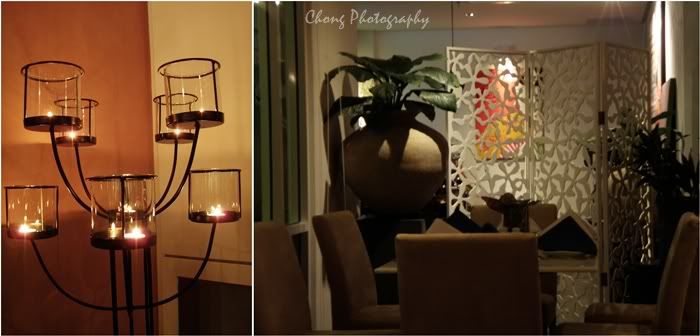 The deco of the restaurant; this round I prefer to sit inside than to face the sea.
Paella . RM42.90 per person (minimum 2 portions)
Agua signature authentic rice dish from Valencia served with seafood, chicken and pork. We need to wait for around 30 minutes before the dish is served. It is really special and heavenly food is worth to wait, isn't it? The lemons enhance the taste for sure.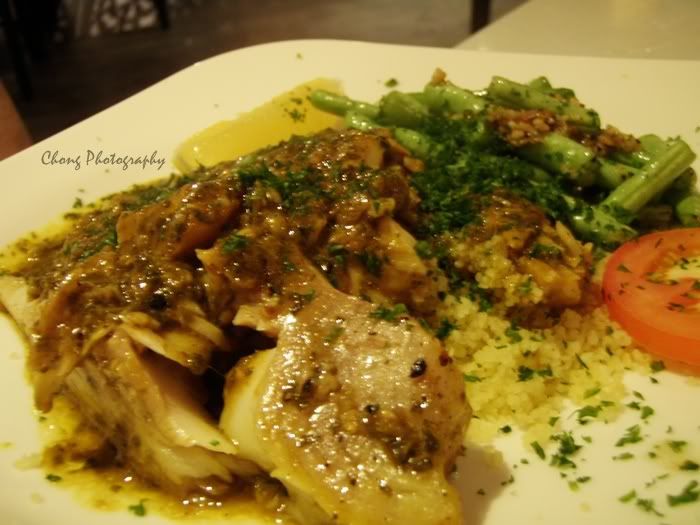 Moroccan Fish with Charmoula . RM36.90
Pan fried fish with couscous and topped with charmoula sauce. Photo is blur but I was so lazy to take another one; bear with me please. At first I thought that the couscous is rice and they blended it, laugh; quite special and I love the asparagus!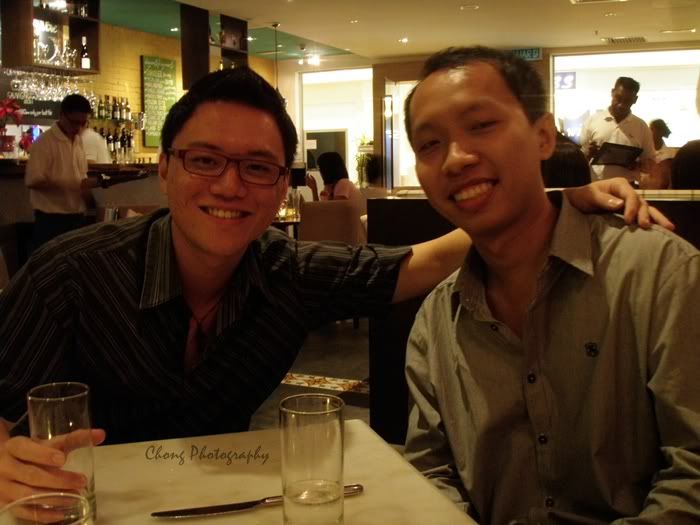 Date of the day: Daniel and Ka Chun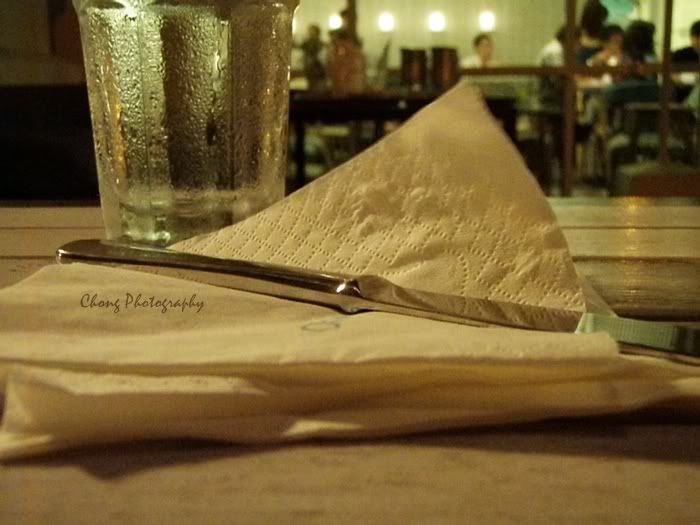 Since it was a celebration, sort of; we were then went to Delicious to have dessert, and we owned the big table outside the restaurant.
Macadamia Cheese Cake topped with crunchy Macadamia nut brittle and caramel . RM14.90
Oops, I'm not a good blogger because I forgot the name of the these desserts, they are too sweet for me. Can I dislike? Laugh.
Next stop at Hard Rock and enjoy the music of the night.
They truly heat up the environment! Rock it!
Agua Mediterranean Cuisine
Add: 3A-G-18 & 19 Straits Quay, Jalan Seri Tanjung Pinang, Tanjung Tokong, 10470 Pulau Pinang.
Business Hour: 11am-11pm (Daily)
Contact Number: 604-8908668
. . . . . . . . . .
So I got myself the shirt already. Smile.