Been heard of Table Twenty-Three for quite some times, and only visited them now. Were dumped by friends, so we chose to have great dinner and tried to compensate ourselves. Laugh. They used to have great deal at Ezivoucher, faced the full house problem due to the overwhelming responses. We just tried our luck without doing any reservation, hoped to get a seat in it; we reached there and ta-da, no people in the restaurant, we made ourselves as the first two customers; it was like we book the whole restaurant.
Heart the white chandelier, it makes the restaurant seems so classic.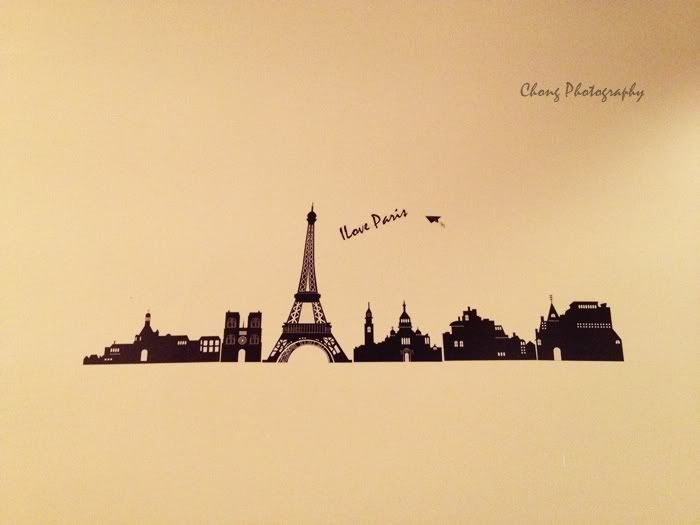 The lovely wall sticker, it caught my sight once I entered the restaurant, just love the simpleness of it and the Eiffel Tower.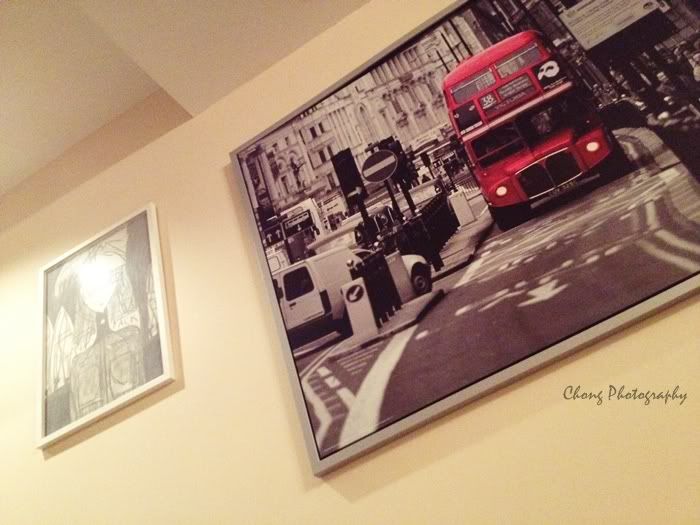 They hang lots of Europe photos on wall, love the reddish double decker bus the most; and I have a postcard with the same photo too.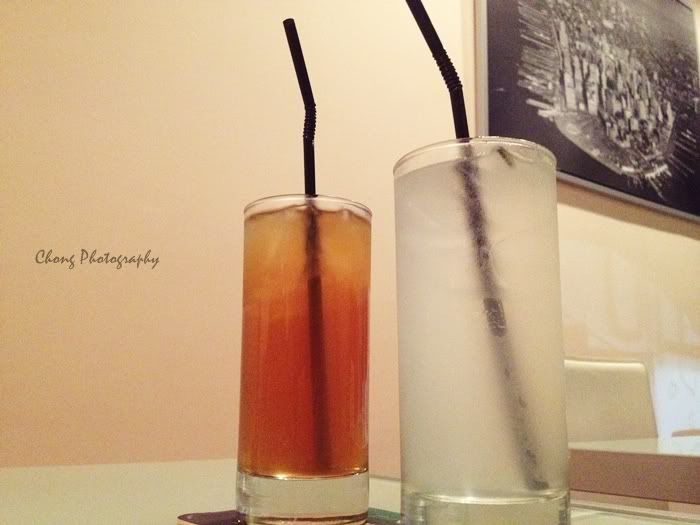 Ice Lemon Tea vs Lime Juice
Starter before the main course: Vegetables Salad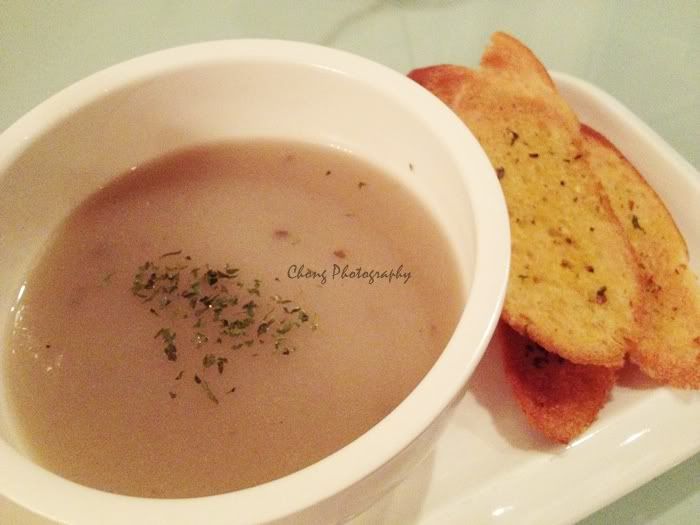 Mushroom soup with garlic bread, but the soup is not dense enough, I expected more from them actually. Laugh.
Grilled Salmon in Tangerine Cream Sauce . RM22.80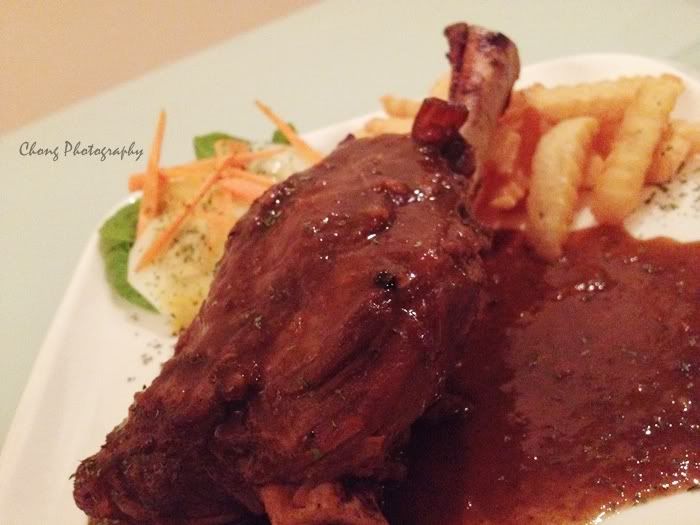 Braised Lamb Shank . RM28.80
Vanilla Chips Ice-cream
For the dinner, you can add on RM5 to get the set including the salad, drink, soup of the day and dessert; only add on RM3 for lunch.
They closed their upstairs since customers are not many during Chinese New Year period; we did explored it when the girl brought us to the washroom. If there's next time, I'll definitely go for seats on upstairs, it's even cozier and warmer with sofa and piano.
Not to forgot the wine bar and cellaret that full with good wines. The bucket that full with wine corks make me gone crazy; I wish to collect corks with nice pattern on it. Anyone please donate some for me, please? Laugh.
Add: 33, Irrawady Road, 10050 Penang, Malaysia.
Business Hour: 11am-11pm (Monday - Saturday); 4pm-11pm (Sunday);
Wine Bar: 4pm-1am (Daily)
Contact Number: 604-2263892
. . . . . . . . . .
I'm a little pretty today. Smile.