When night falls, one of my favourite street -
Kimberley Street
comes to live and you can find old-Penang style street hawker food along a stretch of this street. One of the stall didn't open when we reached there, the stall which sell
koay teow th'ng
; people say they serve nice noodle soup, but I like it at other place more, will post about it when I visit again. Yet, the side dishes they serve like the soy sauce chicken and braised chicken legs are awesome! I was there not for that ofcourse, instead I craved for the
Koay Chap
!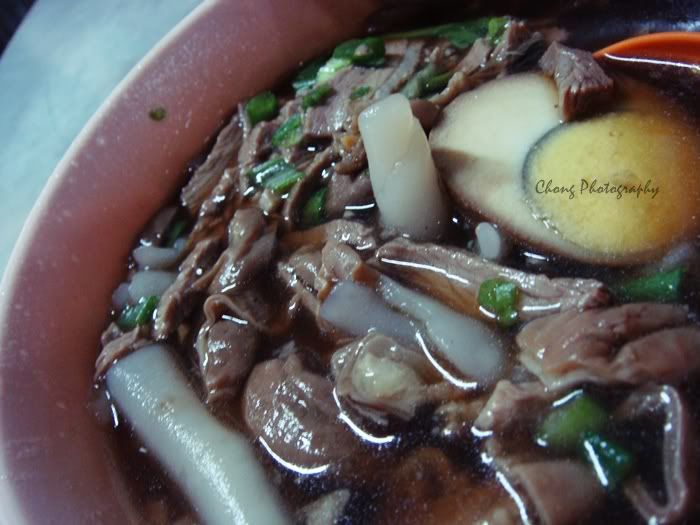 Braised Duck Koay Chap . RM5
There's only one stall selling koay chap there, so you won't miss it, besides, nearby the stall will always have a huge crowd too. Ingredients they used are duck meat, pork coagulated blood, braised egg and various innards; this is the only place that I eat the innards, still, I didn't eat the pork coagulated blood. The best part is their self-made chili sauce, it is really special and taste good.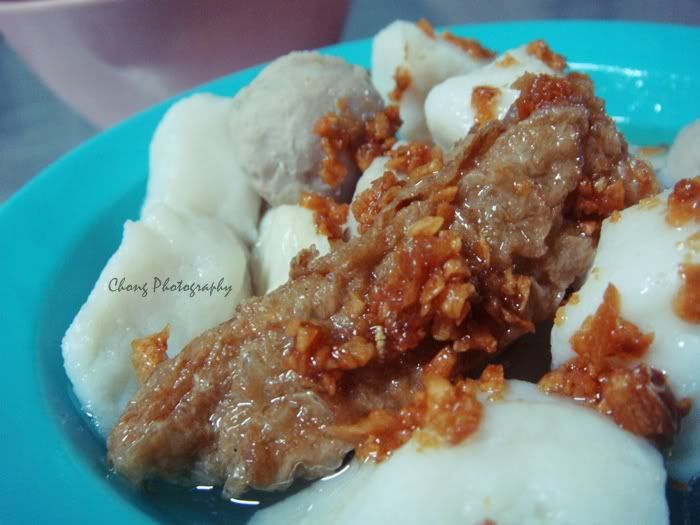 Side dishes - Yong Tau Foo . RM4-RM8
. . . . . . . . . .
Listen to my heart.