Watched
The Rise of the Planet of the Apes
at Queensbay Mall, still enjoyed using my student card to buy tickets,
Laugh
. Was amazed by the intelligence of the apes, although it might because of some boost up; there might have this type of ape in real life.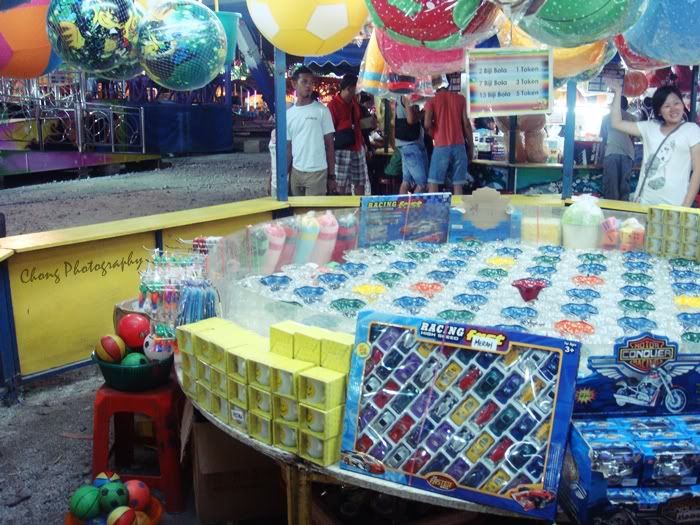 Funfair nearby the mall, not really interested with those games, but I like to see people have fun with that, I was there juts to share their enjoyment. An Indian lady was then tell me:
Go play some games, it is easy to win!
She won the Bingo and got her daughter a toy.
With the body shape I have, people always thought that I didn't eat supper at all; I try very hard not to, but I'm still eat in the midnight! I always tell them: I live to eat.
Laugh
. My all-time-favourite, the famous
Air Itam Duck Rice
; their business starts right after 11pm until 3am in the morning. A great place to go if you fancy good food in the midnight, I go few times in a month, crazily.
You need to queue up to place your order, and it's self service to get your rice to your table; we seldom seen a stall with signboards like these, Penang is definitely a interesting place. If you come here late, the duck might be sold out and they will closed earlier.
Mixed-all-duck rice for RM4, quite reasonable for good food like this in the middle of midnight.
. . . . . . . . . .
Don't forget anything about me.