Raining and traffic jam along the way when we went to Subang Jaya, to look for a shop named
Kobe Gyu Taku Yakiniku & Steak
; it's somewhere near Asia Cafe, just another road behind it. Again, fate-less with Jogoya, since Raymond wanted to try the Kobe.
As you can see from the sign board, it's a Japenese BBQ style restaurant, served great beef; of course they do have some other Japanese food. Suitable for beef lovers, but not me; I just wanted to try some.
Laugh
. The ambiance is nice, it looks great with all the alcohol drinks array on the rack. We sat at the tatami room where we can dangled our feet freely, made ourselves comfortable to dine.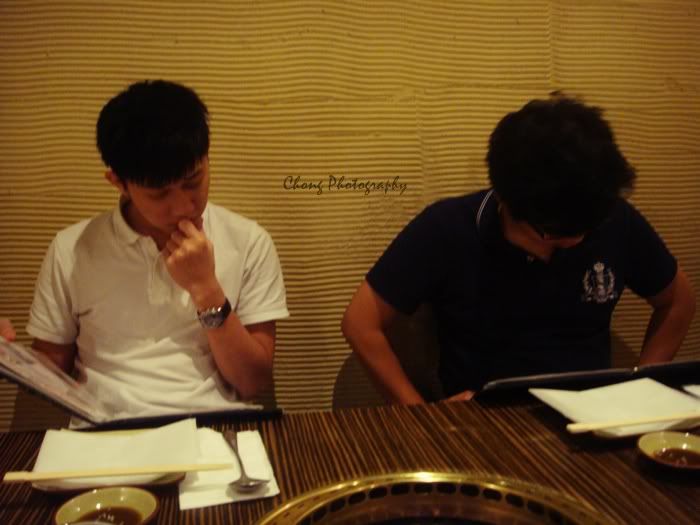 Still deciding what to order, again I was taking photos there.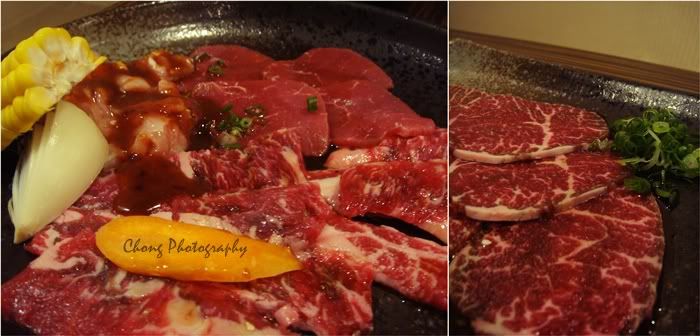 Takumi Mori which is a mix BBQ, we ordered three of this; Prime beef ribeyes. I like the onion, corn and carrot more. Oops.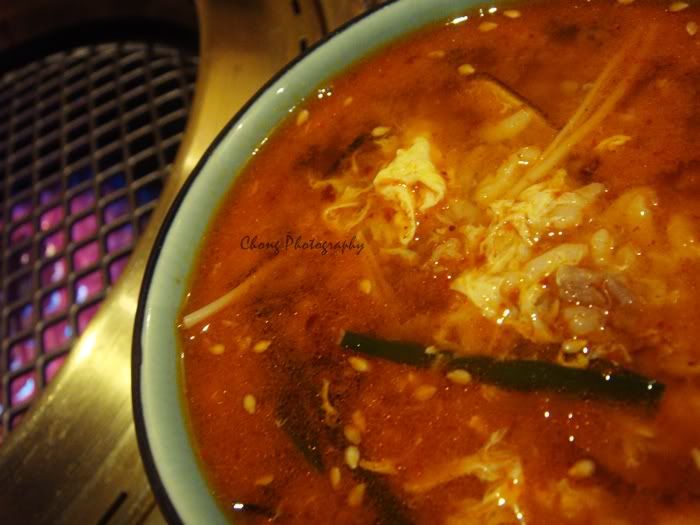 Spicy Beef Soup with Rice, I actually forgot the name of it already.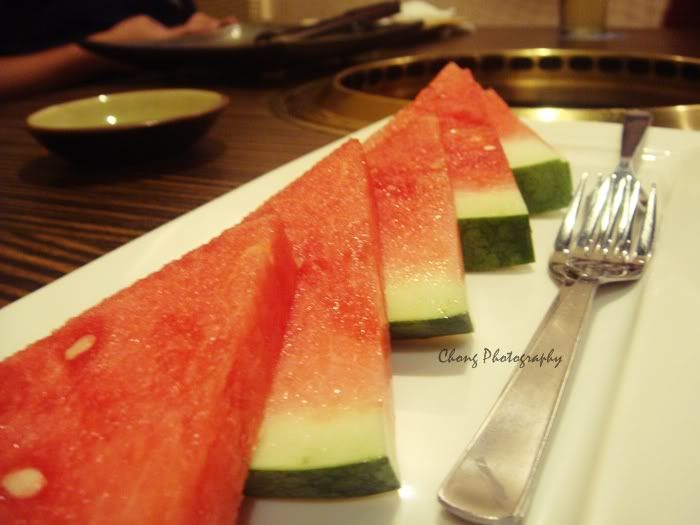 They did served us slide of watermelons after the meal, bloated after the dinner. Guess how much we need to pay for the dinner? I forgot the total amount, but I guess it was nearly to RM400, but because we had the voucher from Groupon, we just need to pay half of the price. The night was still young and we strolled around the Mont Kiara area, stopped by
Overtime
to chill out; it would be a great night if I don't have a presentation on the next day. I love to see the beers filled into barrels, so traditional.
They have a band for us to order songs, a cool place to chill out with friends.
. . . . . . . . . .
I love the photos. Smile.