still staying with my previous roomie and housemates
our sisters stay near to us too
no one can ever separate us?
maybe our bond is too strong for them to break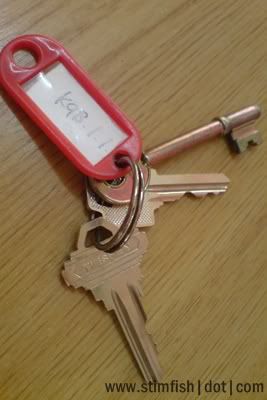 gonna stay my very last year over there
somehow I feel that 3 years is too short for us to enjoy our uni life
I'm just coming back from bowling with my coursemates
had a great day with them
and maybe a great night with them?
* * * * * * * *
you have to be apart from the people you love,
but that doesn't make you love them any less.