the 1st week of schooling is always easygoing
our sisters have their own plan themselves
left me and Michelle
so both of us decided to go out
*yet we are so lazy to step out from our room*
Mich want to repair her camera
we went to the place she bought it-Lowyat Plaza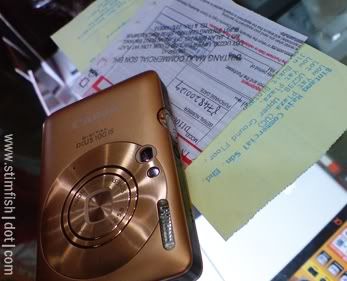 She can't get to see it for the next 1 month
we saw lots of DSLR and half-DSLR sell at cheap price
but the worker (we named him 'uncle') over there
told us it's hard to use with
better not to buy
he is such a nice guy and humourous
lunch at Old Town Times Square
We didn't order our favourite Nasi Ayam Rendang
no appetite to eat
so we just ordered noodle and she cannot even finished it
not nice I think
had some window shopping after that
nothing to buy
we don't really like to shop at there
too many shops and crowded with people
but we are so lucky to know that
there have a charity campaign


| Creative Walks with Charity Campaign |


many local handmade artists set up their booth
this event is for charity purpose
at the same time
to promote the creativity among Malaysian citizens
I like their handmade products
all are cute and nice
and we did bought something at there
Then we went to Pavillion to meet up with Mich's friend
finally saw her in real person
Haha
very cool and steady
Raymond come to join us afterwords
we went to The Loaf to have our high-tea
2nd time to eat the Uhu!hu!
then finally we dine in Tony Roma's
and Mich say this was the 1st time she dine with Raymond
and you guess what we ordered for our drinks?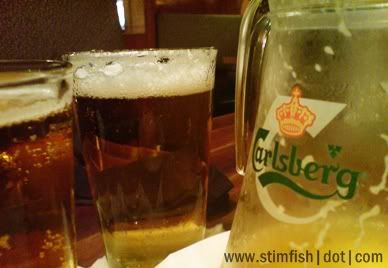 3 of us shared it but Raymond drank the most
we all drank it with different
feeling
thought
so Mich, next time perhaps?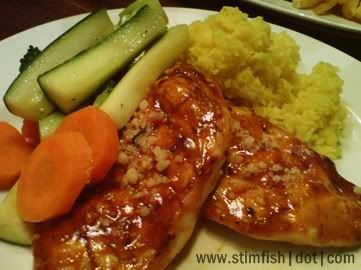 Roasted Garlic & Rosemary Chicken
* * * * * * * * * *
didn't eat that much if compare to last time