Just something to share here
It was a last day for me to work at GLOW
I mean for this holiday
too bad Angel didn't came over to take photo with me
We used to take photos when we got nothing to do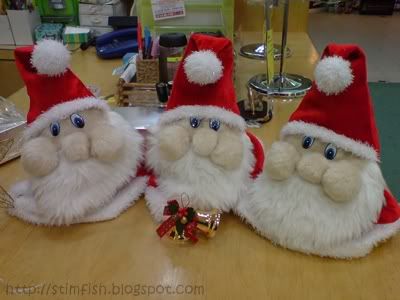 Ny said these are F.A.N christmas hat
why??
F-Fish(that's me!!)
A-Angel
N-Ny
haha, that's how the name came from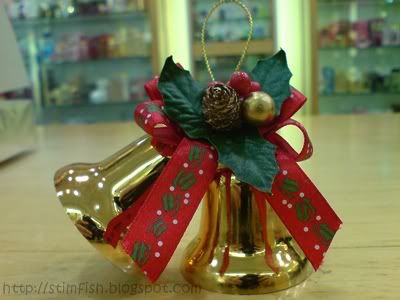 Do you all see those red colour Mistletoe on the top of bells?
mistletoe is commonly used as a christmas decoration
It brings love and happiness to people
according to a custom of christmas cheer
any 2 people who meet under a hanging of mistletoe are
obliged to

KISS
sweet right?
haha
I just love this shot
^^