My night-out accompany are Ee Kee and Uwan now, whenever we are free and feel to have some fun, we will sure out to somewhere and sit until late night; or we just don't want to stay at home. Another night with them to Starbucks, Straits Quay to have a sip; we wouldn't have night out next week in this type of gang since Uwan is going to Langkawi, finally have chance to be an obedient daughter. Laugh.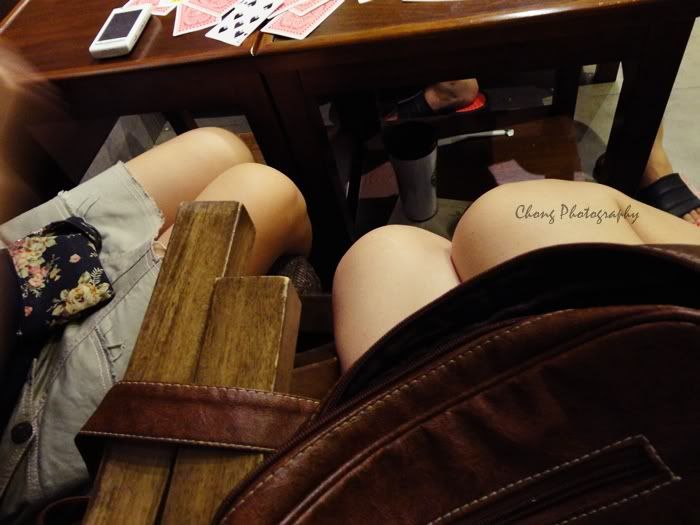 Random photo, just like the random us. Peep my tumbler and I couldn't see it in a week time. Owhh!
Had some card games and played a little true or dare among us, dug out some secrets; ended up we played card terrace. We actually had some heart-to-heart talk that night, and it was quite 'early' when I reached my home. Smack.
. . . . . . . . . .
I'm scare, you know?