Another Zoo Is Cute gathering during our Christmas Eve although not much of them can make it, yet it was still on going with those that can make it. Hope that our next gathering will have more people and the laughter surely is fair-sounding. The gathering held at Delicious, it was like I always go to Straits Quay so often. Like the style of this restaurant, the cozy colors and the environment.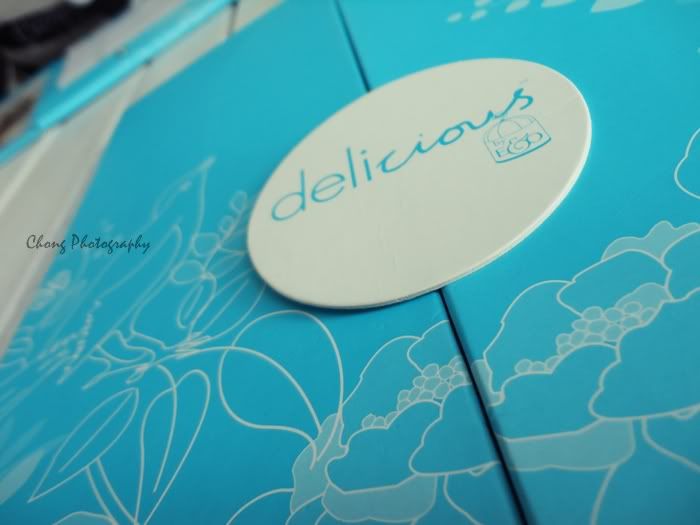 They changed their menu already since I pay my last visit over there.
Our birthday girl, Chee Yan, and we had a little celebration for her. Carrot Cake with cream cheese topping. RM10.90
Chocolate Brownie with chocolate sauce and vanilla ice cream . RM12.90
Seafood Linguine tossed in Homemade Sundried Tomato Pesto . RM29.90
Homemade Pesto Spaghettini . RM21.90
Really love my foodography, will feel that the food is so yummy after view the photos. Laugh. I'd improved isn't it? Really a great gathering with them, and we always feel that time is not enough for us, we have so much to talk about!
7 of us, this photo is really nice!
Photo taken in the toilet is a must for girls I guess, we also have one here, all squeeze together so that we all can get in the photo.
Hello Kitty mask from Taiwan! Very cute and I might keep it rather than use it? Laugh.
Add: 3C-G-3 & 3C-G-3A, Jalan Seri Tanjung Pinang, Tanjung Tokong, 10470 Penang.
Business Hour: Mon-Fri 10.30am-11.30pm; Sat-Sun 9.30am-11.30pm
Contact Number: 604-8988555
. . . . . . . . . .
I should have say NO.