This was the first day of December, another month that I love other than my birthday month. Laugh. Yet, today ain't a good day tho, one of our engineer left our company, and we had a small farewell for him. Just a simple one, at the end of the day.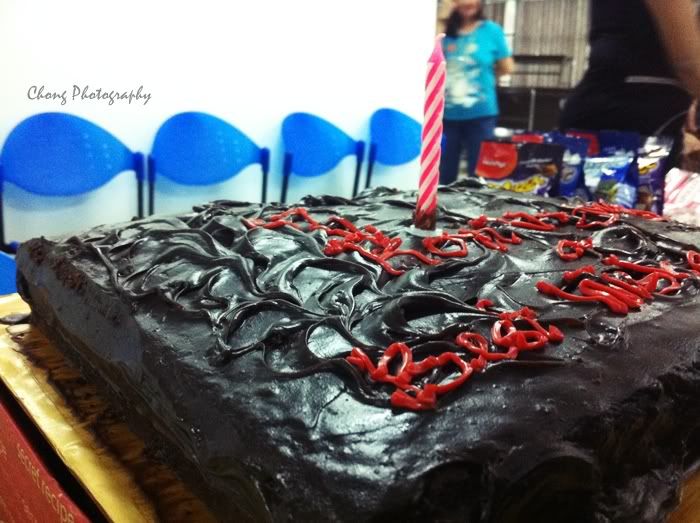 The farewell held at our cafeteria, food were served on the table when we got down. They even prepared big piece of cake, well, I didn't had them as my throat call me not to; did I mention before that I'm not really into chocolate cake? Giggle. That's too sweet for me.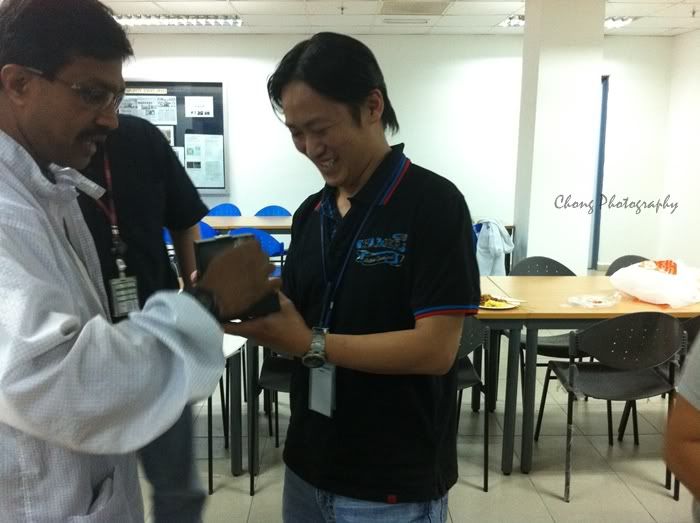 Meet our ex-equipment engineer, was so happy after received his new watch from us. Oops, peep our Engineer Manager also on the left.
. . . . . . . . . .
Me ♥ December.