Had dim sum together with my family, was a late breakfast for us, so we called it as brunch; really didn't had lunch afterwards. Bought tickets for our next month's family trip, will meet up with whole bunch of relatives there; but might miss a chance to meet my darling roomie. Sad. Was then dated with my sister, just feel to have a walk at Straits Quay with her, on this lazy and easy Friday.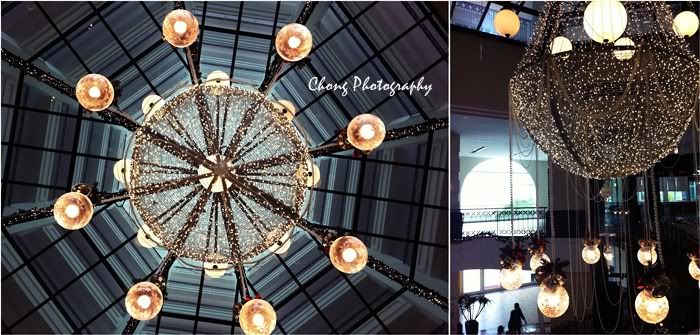 The lovely period is coming soon, so we got to see all the Christmas deco in the mall and they are beautiful. Took plenty of photos.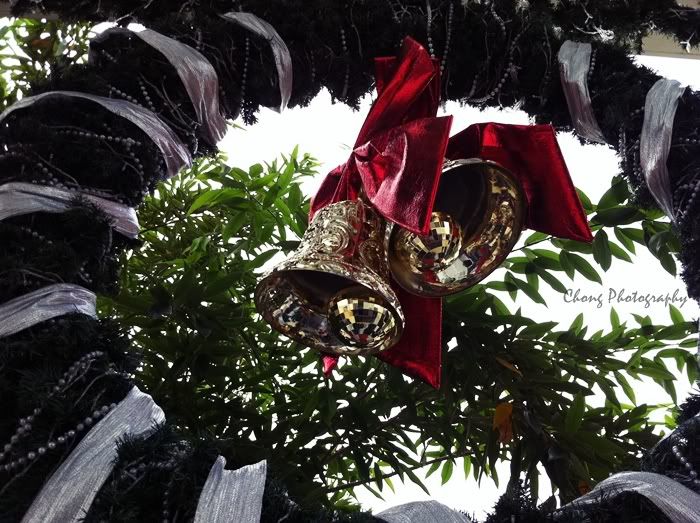 Jingle bell, jingle bell!
There is a newly open dessert house call Bing Bing Taiwanese Dessert House at Level 1. Bought the voucher few days ago and now we went to have a visit. Chose a place where we can sat cross-legged on the colorful floor and cozy seats, cute isn't it? They serve dessert like Snowflakes, just they sell also bubble tea and others. They open at 3pm and we were the first customer in the dessert house.
Just feel to show this to you guys, thanks to my juniors for that.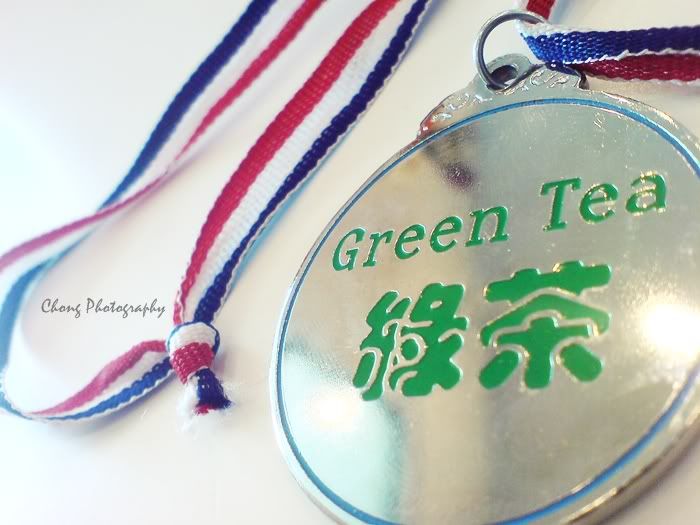 You'll get this after placed your order, until they call the name on the medal, then your dessert is ready to pick up. We got
Green Tea
.
Taro balls! My all time favorite after-since I tried them at Snowflakes. This is the only place where you can get to eat them other than Snowflakes, I guess. Mine one with two toppings worth RM5.90 and three topping for RM7.90; but we just need to pay RM7.90 because we got the voucher. Giggle. Not really like creamer on the toppings, we prefer honey, or just the original is already more than enough.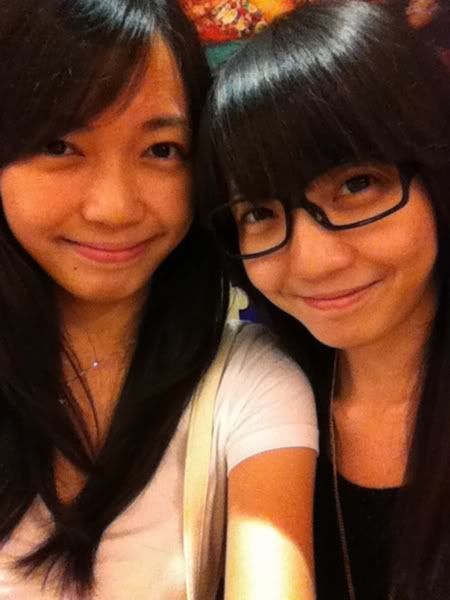 My sister and I, a blurry picture with her iPhone apps. Do we look alike?
Laugh
. But she looks young with her fringe and fake spectacle.
Bing Bing Taiwanese Dessert House
Add: 3G-1-2, Straits Quay, Seri Tanjung Pinang, Tanjung Tokong, 10470 Penang
Business Hour: 3pm to 12am (daily)
Contact Number: 604- 899 7293
. . . . . . . . . .
Thanks for saying that, it means a lot to me.