Fetched sister to the bridal house - Blissful to do her make up, and also mine one; because I'm her bridesmaid! No next time, tiring.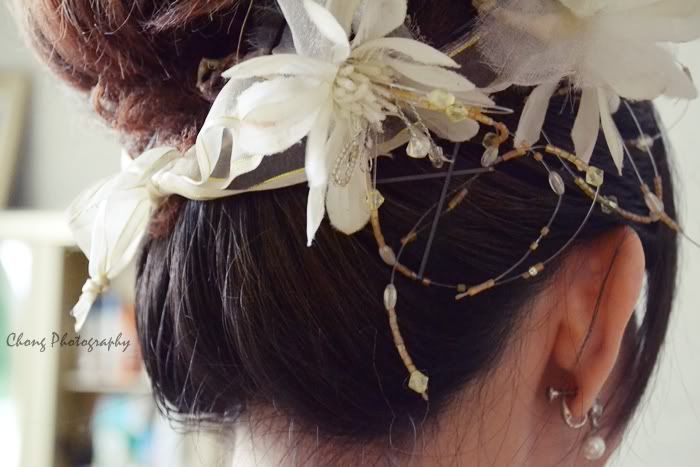 That day, I was with her in the room, shared her tension together while people outside were playing the games happily, thanks to iPhone apps that we can view all the process from the beginning till the end; weird feeling tho.
The only photo that I took for the day, I handed the responsibility to Je, the photographer. Waiting for his photos and i'll only post it up after I took it, okay? Laugh. But I peek the slide show he did for the morning session, nice one; can't wait to view all the photos.
. . . . . . . . . .
When I saw the shark fin soup, I think of you.