I like to have fine luncheon or dinner once awhile in a month, just to pamper myself for working so hard towards my life. Giggle. Went to Chicago Rib House at Gurney with Ling Ling for our lunch and do some talking, I haven't seen her for some time as well.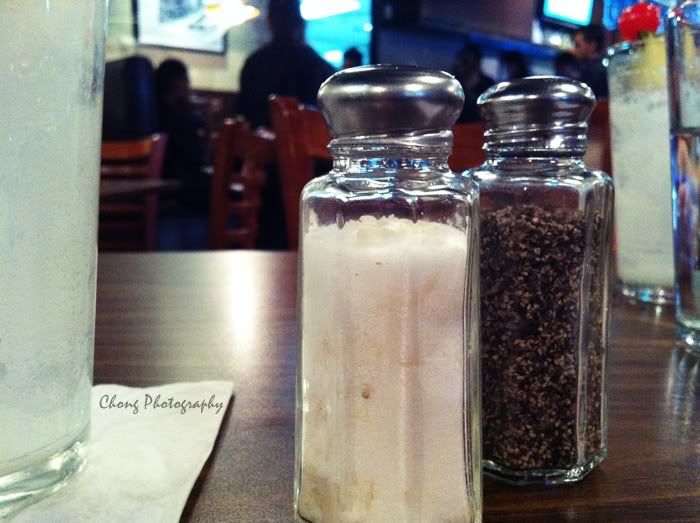 Pepper-and-salt, took it for fun.
Pina Colada . RM8.90
Was planned to order fresh juice until she told me that this is a must-try drink, as not much restaurant have this and with great taste.
Red Hot Chicken Grill . RM25.90
The fragrant rice is just okay, near to tasteless; yet the boneless grilled chicken breasts are good, and the broccoli is awesome!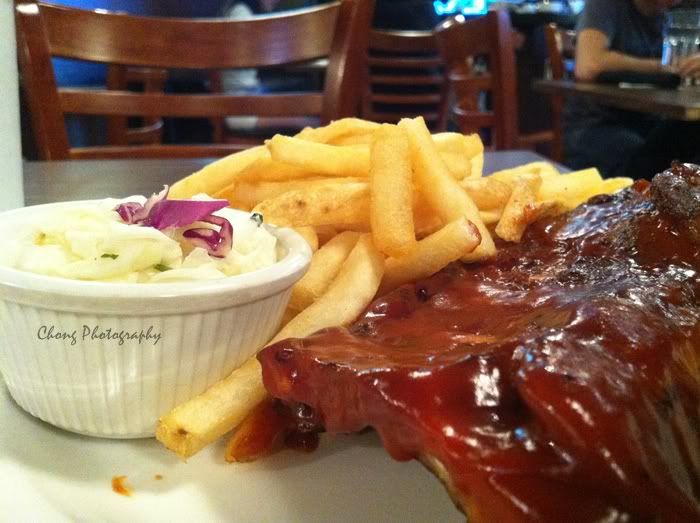 St. Louis Pork Ribs . half rack for RM30.90
No kidding, this is great! The pork ribs are succulent and meaty; the fries are too much for us to finish it. Laugh.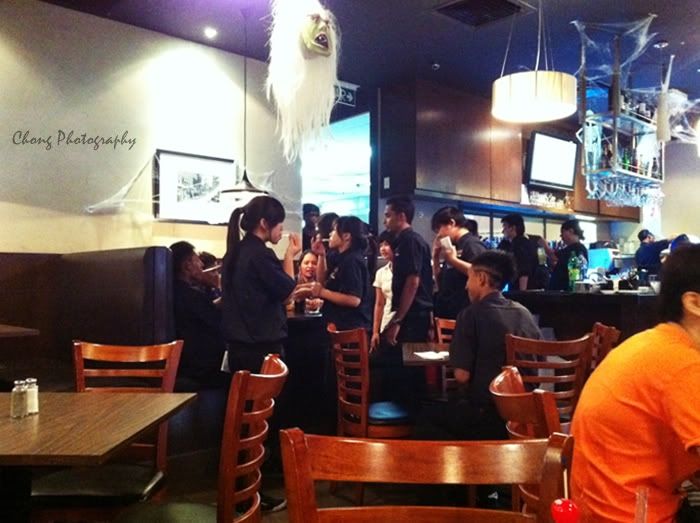 Saw the decoration? Yup, it's Halloween on the coming week, the spider web looks real, and little spiders are crawling on the top; creepy. While there were not much customers around, the manager was teaching them how to prepare cocktail and they tested on it. What's next for next month? Laugh.
. . . . . . . . . .
So, I wore the white shirt and new-bought skirt.