Make myself so tired that I didn't apply any leave for my sister's wedding, I should have at least take one day after her wedding; sigh.
Temporary a D-series girl, had a little trial in my sister's car and this is the result. Laugh.
Went to have hair treatment at this moment, we hope to get rid of our frizzy hair, for awhile, and I like the result. Scratch head for our choice of dinner again, decided to have nice meal before she move out, like a date with her; out of sudden, I started to miss her.
Dined at Harvest Inn, my very first time over there and I like the all-in-white-design of the restaurant; comfy enough for me. Maybe because of its nice environment and reasonable food price, people are always a lot in the restaurant; best for gathering and party.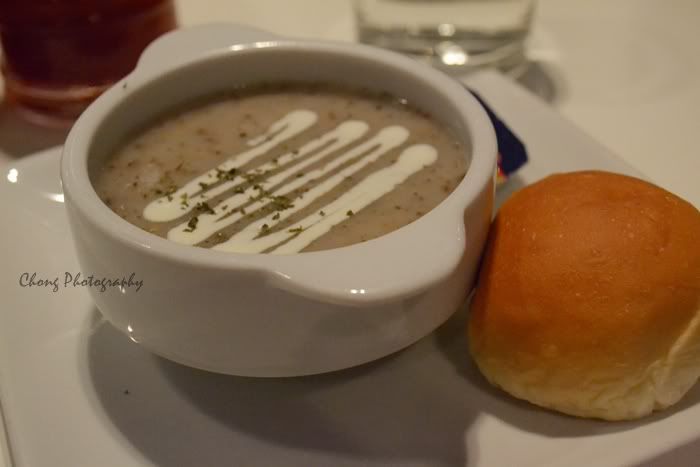 Soup of the day - Mushroom soup and I ordered peach tea as my beverage of the day, too bad they didn't have my lovely jasmine tea.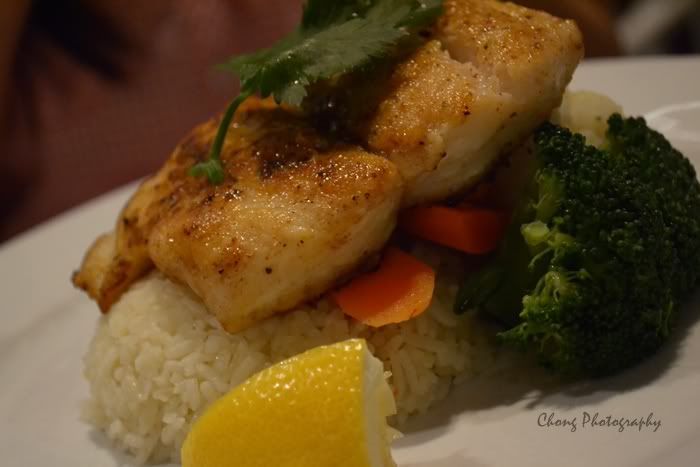 Catch of the Day . RM15.90
Grilled fillet of fish marinated with cajun, cumin and lemon juice; served with joinville sauce, buttered rice and fresh vegetables.
Grilled Salmon Fillet with Coriander Pesto . RM22.90
Fresh salmon fillet lightly grilled, served with coriander pesto, mashed potato and daily fresh vegetables.
My vanilla flavored ice-cream and jelly; just added another RM5.50 with my main course and we can get drink, soup of the day and dessert, worth no? No service tax and government tax charged in the bill, the best part of it.
. . . . . . . . . .
D-series girl for this moment.