One thing that made me so excited about my short getaway was I finally went to this cosy place -
Poco Handmade
. Was not really familiar with all the roads around Bangsar, used up some times to find this little cafe; it is located deep inside the housing estate.
White and light blue always make thing looks vintage and warm, every cosy adjective that pop in your mind fits poco handmade, cafe and atelier perfectly. It looks whimsical compare to other shops around, a little Japanese style and Poco means 'little' in Spanish.

This cafe is filled with imported music CDs, books, their handmades which are for sale. Was surrounded with lazy songs, felt like I was out from the reality again. Couldn't help myself to take photos in the cafe, and did some little explore with their handmades.
Dresses are for sale too.
An old type bicycle, basket is fulled with papers and soya drinks.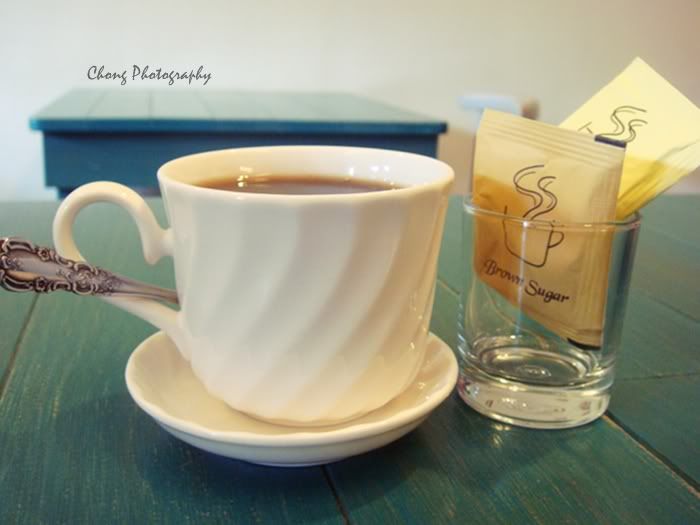 They have limited item in the menu, but they are enough to feed your stomach with palatable Japanese food. I just had green tea as my drink, while others ordered Organic Coffee and Sumiyaki Coffee (is more bitter compare to others), coffee beans are from Japan. We shared all the food as we already did a reservation at a restaurant for our dinner later, this is just high tea. Laugh.
Chicken Roll . RM11.80
A bit eaten of Chicken Katsu Don . RM12.80
Visit them if you find it is interesting. I'd done mine.
. . . . . . . . . .
Will continue my path with your support.