The last day of February which didn't have 29th, 30th and 30th day, this seriously make me feel that time could really flies fast (fly like a G6?). Don't know why, I feel tired for the whole day while I already had enough sleep last night. Might be a sign telling me that I'm getting older? This ain't true, I'm still young. Laugh out loud. Didn't paid attention during my class, was chit-chatting with my coursemates and playing our phone. Was planning for another getaway, just some of us I think. We'll see then.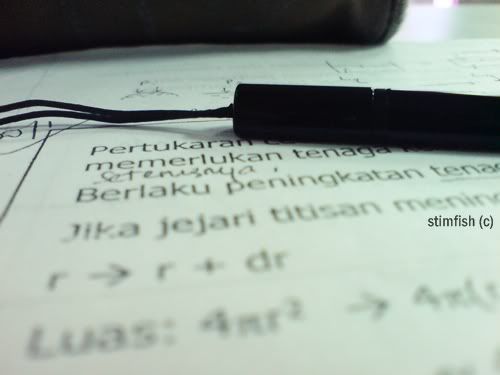 Updated my blog frequently in this month, almost everyday with a new post. Write down all happenings around me with a help of a photo, make this blog look alive. I think I'm gonna get myself a journal, I'm quite picky for the thing I love, so it'll be the best when I have one. Yeah, not like, but love. Always, actions speak louder than words, will just talk about it when I really have one.
. . . . . . . . . . .
I wish I am who I am. I wish you can turn and look for me.