Day 1
Planned for long time, and the day was come.
went to meet up with Shelvi and have some dim sum nearby Serdang.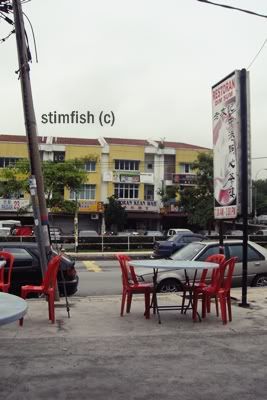 As they say, the dim sum is quite okay.
All of us need to wait at KTM station at 12 noon,
but we were a little bit behind the schedule,
that's why we changed our route to the easier one.
We sit KLIA Transit to LCCT, it was my first time.
Reached there on time, and we managed to grab some lunch.
Due to the flight was delayed,
we have our feet rest over there and we were so lucky to meet up with our senior which is now a stewardess.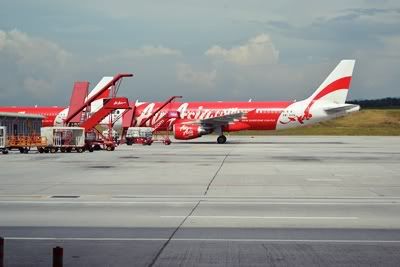 It is fun to have whole group of people traveling around together.
Noises around, and we were prominent in the chaos.
We have another 4 friends already waiting for us at Langkawi.
They went there early in the morning,
because we couldn't get so many tickets in 1 plane.
Met them up once we landed at Langkawi.
Here, we started our little getaway from all those assignments and reality.
Bought beers and wines before we had our dinner.
We prepared these for our night activities used.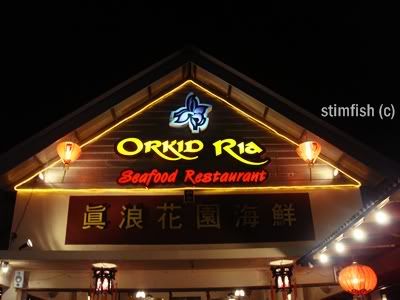 Seafood is a must if you are there.
But we didn't ordered crabs as we lazy to eat.
Orkid Ria is the most popular restaurant at Cenang Beach I think.
People over there got shocked when we said we have 22 people here.
2 tables to fit us in, 11 people for each table.
Went to have some walk at the Cenang Beach and splash the sea water.
Night time at the beach was great.
This would be end of our first day,
since the showplaces are close during the night time.
We wouldn't wasted our precious night by doing nothing.
That's why we had our party on.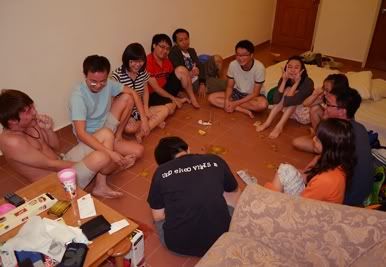 Played card-game and the punishment was to finish up 1 cup of wine,
Felt hilarious when we shouted "HOK DA LA!" together.
It means drink finish it without any left.
We can really finished 5 liter wine in 1 night, Oops, we are alcoholic!
Some of us were seriously drunk and laughed non-stop.
We laughed with no reason.
That was the best part I feel, friends laugh together with no reason.
This tight us up together.